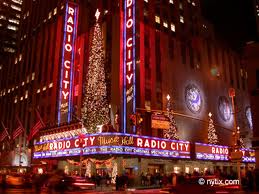 In past blogs, we have talked about great Broadway group ticket ideas and New York events and experiences that you can enjoy. We have some more ideas today! Plus, remember that it's not too late to book Christmas and other holiday shows, nor is it too early to start planning to see Broadway plays and musicals in the spring. Book early and combine events and experiences to save more money and get great value.
Wicked Great Time!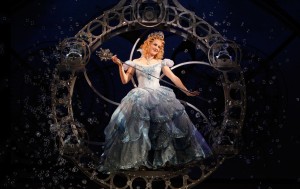 Wicked was a massive draw last Christmas, and we expect it to do big business this season too. The story of how the Good Witch and Wicked Witch came to be in the world of Oz is a real audience pleaser. This Stephen Schwartz musical has been on Broadway for over a decade and today it celebrated its 4,600th performance. Clever, enchanting, energetic, funny, and moving, Wicked is a spectacular musical, a great holiday treat for family groups, and "popular," of course.
Grinch or Radio City?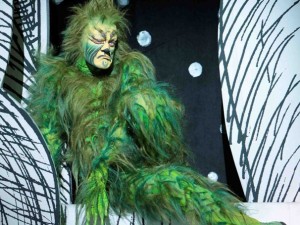 Which should you see- Dr. Seuss' How the Grinch Stole Christmas or The Radio City Christmas Spectacular 2014? That is really up to you because both are fantastic shows. If you know the story of and music from The Grinch (and "who" doesn't?) and have a warm spot in your heart for this holiday classic, then this is the show for you. If you're into magnificent dance numbers, high tech scenery and effects, and a show as big as all New York and beyond, then The Radio City Christmas Spectacular 2014 may be perfect for your group. Act fast, though, you can't see either once we ring in the New Year!
Aladdin is Wonderful
Aladdin is the perfect show for those family groups with young kids. There are some thrilling special effects, special comic moments, entertaining and hummable tunes, and a lot of adventure and romance. Disney, as it has in the past with The Lion King, Mary Poppins, and Newsies, has done it right again. Expect Aladdin to rival or even surpass Wicked in terms of holiday popularity.
Backstage Tours!
Three of the shows listed in this blog offer behind the scenes tours. These are entertaining and enlightening experiences unto themselves. Aladdin, Wicked and the Radio City Music Hall will take you backstage to see the inner workings of their venues and the event Depending on the specific show and time that you choose, you may be able to combine a backstage experience with a performance of that same show!
Get Group Tickets Now!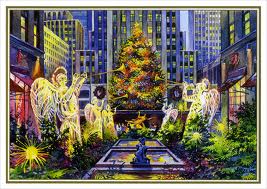 It is not too late to get group tickets for the holiday! All Tickets Inc. has knowledgeable, licensed group ticket agents who can help facilitate every aspect of your Broadway and New York group experience. Contact us by calling 1-800-922-0716 or by clicking here. We offer personalized service dedicated to making your New York City experience filled with fond memorable and anxiety free. We will do everything that you request to ensure that you have a successful group experience.