Finding Neverland, the new musical that received its U.S. premiere this year at American Repertory Company, is in the process of putting together an amazing cast. On November 12th and 13th, the producers made announcements regarding three stars who will be playing leads in the show, which will preview in March and open on April 15, 2015.
Statue Mavins
The cast of Finding Neverland will include an Emmy winner, a Tony nominee, and an Olivier winner. On November 13th is was announced that Emmy winner Kelsey Grammer and Olivier winner Laura Michelle Kelly would star, and the day prior producers stated that Glee star and Tony nominee Matthew Morrison would also be featured in the show.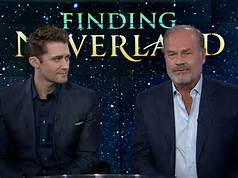 Kelsey Grammer
Grammer will play American theatrical impresario Charles Frohman. Most recently the former Frazier star appeared on Broadway in La Cage Aux Folles. In that show, he earned a Tony nomination for his performance as Georges. Grammar, who won four Emmys for his portrayal of psychiatrist Dr. Frazier Crane, whose catch phrase was "I'm listening," has also appeared on Broadway in Othello and Macbeth.
Laura Michelle Kelly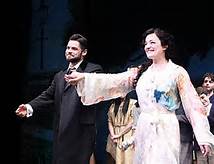 Kelly, who played the role of Sylvia Llewelyn Davis in the ART production of Finding Neverland, will reprise her role. —she played the part in the recent American Repertory Theater production. Kelly played Mary Poppins on Broadway, the role she created and won an Olivier for in London. On Broadway, the actress has also appeared in Fiddler on the Roof and in the West End in Speed the Plow, Les Miserables and Peter Pan.
Matthew Morrison
Staring as author J.M. Barrie will be Morrison. Morrison, who fans of Glee know as l Schuester (A.K.A. Mr. Schue), last appeared on Broadway in the revival of South Pacific in 2008 and earned a Tony nomination for The Light in the Piazza in 2005. He helped create the role of Barrie in Finding Neverland when he appeared in the workshop production earlier this year.
In an A.P. interview, Morrison said, "I'm excited to not have any more handcuffs, so to speak, and to go back to where my roots are." He added that Barrie "is so different—like night and day—from Will Schuester." The actor hopes that audiences will "walk out with a new respect or appreciation for what I can bring to the table."
The Musical
In Finding Neverland, playwright J.M Barrie finds himself down and out and desperately in search of a subject for a new play. He needs a subject that will revive his career. A chance meeting in a park with a widow and her children leads to a relationship with the family that offers Barrie the insight, inspiration, and vision to change his life, career, and outlook. Inspired by the 2004 film, Finding Neverland has music and lyrics by Gary Barlow and Eliot Kennedy and a book by James Graham.
Group Early Bird Tickets
Contact All Tickets Inc. by calling 1-800-922-0716 to get group tickets for Finding Neverland and save more. Early Bird prices are available until January 12, 2015. Early Bird prices range from $40 to $89 and allow substantial savings, ranging from $10 to $20, on the regular group ticket price. The minimum number required for a group is 12. Finding Neverland is an enchanting, exciting, touching, and comedic journey about friendship, love, and creativity.