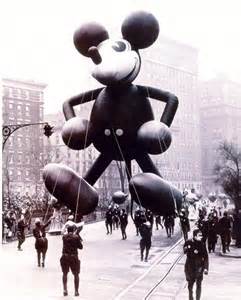 The Macy's Thanksgiving Day Parade is my favorite television event of the year. For the past few years, I've set an alarm for 8:55am, and run down the stairs in my pajamas like a kid on Christmas to change the channel to NBC. Let it be known that I am 25 years old… Even though I know the performers aren't singing live and are probably freezing their butts off out there, the Broadway performances have always been a magical part of celebrating Thanksgiving with my family. Read today's All Tickets Buzz Stream post about the Broadway shows that we'll all be running down the stairs to on Thursday.
Some Old, Familiar Faces
The 91st Annual Macy's Thanksgiving Day Parade will be featuring two Broadway shows fans are familiar with this year: Dear Evan Hansen and Anastasia. Dear Evan Hansen won multiple Tony Awards in June this year including best musical, best score, and best book. Ben Platt, the show's original Broadway cast star, has recently left the musical so we may be seeing his replacement, Noah Galvin, at the parade.
As for Anastasia, this new musical didn't see as much spotlight on Tony Award night as Dear Evan Hansen but it certainly has the right amount of wonder to be perfect for an event like the parade. With music and lyrics by Lynn Ahrens and Stephen Flaherty (Ragtime, Once on this Island), I'm extremely excited to see this performance in front of the Macy's storefront.
The New Guys
So…these musicals aren't exactly new if you've been keeping up with videos from Playbill… however, Spongebob The Musical and the revival of Once on this Island will be creating some buzz with their performances at the parade as well. Both shows are currently running in previews. Spongebob is currently set to open December 4th and Once on this Island will open December 3rd.
More Options
If the Broadway performances end and you're seriously wanting more of that instead of giant pikachu… there is a second option! Change your dial to CBS during the parade and see the casts of Waitress and Come from Away featured on the CBS network. They will also be showing snippets of the parade besides these featured performances. If you're having a hard time deciding which network you'll watch that morning, know that Jason Mraz will be performing in Waitress. If you have a crush on him like I do, that might help you make a decision…
Which performances are you most excited to see on Thursday? Let us know on Twitter @AllTicketsInc!