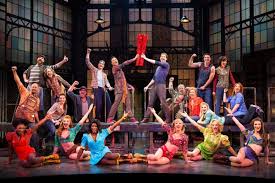 Broadway group sales, school discounts, and the Tony Awards are just a few of the topics we'll be writing about in the Buzz Stream. All Tickets, which offers group discounts on Broadway musicals and plays, will be covering a range of topics connected to NYC, travel, students and education and more. Here's a preview of the Buzz for June.
Tony Award Previews
The 2013 Tony Awards will be held in NYC in eight days. The first Tonys were given out in 1947. This is the biggest event of its kind in the U.S. theatre as the Tonys recognize excellence in the profession. Musicals with numerous nominations include Kinky Boots, Cinderella, Pippin, Bring It On, A Christmas Story and Matilda the Musical. Plays that are frontrunners include Lucky Man, Vanya & Sonia & Masha & Spike, Whose Afraid of Virginia Woolf?, and Golden Boy.
All through the week, we'll be previewing the Tonys and then taking a look at the winners after the big night.
Hot Summer Shows and Group Experiences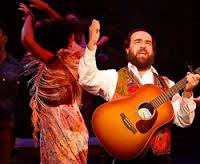 Broadway group sales heat up for the summer when there are shows like Soul Doctor, Always…Patsy Cline, First Date and Forever Tango opening. July and June are getting very busy on Broadway with new shows previewing and opening. Along with new shows, there are those new hits like Kinky Boots and Vanya & Sonia & Masha & Spike and long runs Chicago and Phantom, with great Broadway group discounts.
Plus, All Tickets Inc. has group sales agents who can connect you with discounts on NYC guided tours, museums, historical sites, group theatre classes and workshops and all sorts of experiences. We have great hotel and restaurant discounts too.
2013-2014 Broadway Previews and News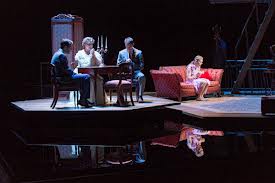 There will be a lot of new show information regarding the 2013-2014 Broadway season, which is just about to begin. Already scheduled for the season, along with the shows listed above that open this summer, are musicals and plays that open from September on, such as the musicals Big Fish, Cotton Club Parade and Les Miserables and plays such as The Glass Menagerie, Betrayal and Waiting for Godot. Check our blog for information.
Broadway and NYC School Trips
If your school or educator group is planning a trip to New York, whether it's for a day or longer, All Tickets Inc. is your group sales agency. We specialize in discounts for school and educator groups and are experts at putting together premium personalized itineraries that are exciting, educational and interesting.
More Too
There's more from our Broadway group sales offices, including our ongoing Theatre Speak offerings, with one featuring famous and infamous theatre quotes, information on special All Tickets Inc. comp programs and special opportunities for tour groups, educators and others. For information on group deals on Broadway, Off-Broadway and all NYC experiences contact All Tickets Inc. at 1-800-922-0716 or contact us on the Internet.