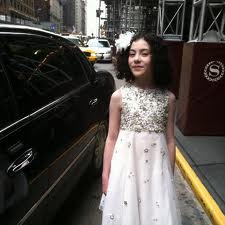 Kid, school, family group discount tickets for Annie, Matilda, Christmas Story are here! So are COMPS. All Tickets' discounts on Broadway musicals student groups and others love are available. This is the best time to take advantage of these offers. Why? Group tickets tend to be discounted deeper prior to a show opening. Also, right now All Tickets is offering COMPS to groups for each of these musicals. Finally, your group will get the best seats as tickets have just gone on sale for these shows.
Annie
Annie is first up as it begins performances on Broadway starting in October. Did you see Annie when you were a child, teen or young adult? Maybe you have children or grand children, a school group, or friends who also have kids who you know would love to see the show and grow to love it the way that you did when you first saw it? Annie is the perfect group event.
Its music is classic Broadway fair, the story and characters are engaging and the message about family is priceless. This production, which is directed by Broadway vet and Tony winner James Lapine, offers kids a glimpse at history, lessons on bullying and some wonderful comedy along with touching emotional moments and all in a full evening of fantastic entertainment.
A Christmas Story The Musical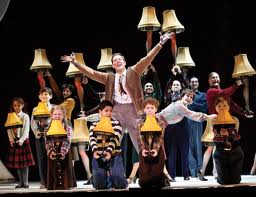 A Christmas Story The Musical looks to be a new and exciting Holiday tradition for kids and families. The movie is already a must-see on Christmas Day and now the musical version brings this immensely funny and incredibly human story to the Broadway stage. The Story of Ralphie Parker and his family and friends is pure joy and set to music and replete with dance it's even better. Think about it, there a big song and dance number called "A Major Award!"
A Christmas Story The Musical is a beautiful heartwarming story that every age group can enjoy. Remember this is a limited run (62 performances) and tickets will go fast! A Christmas Story The Musical will preview in early November.
Matilda The Musical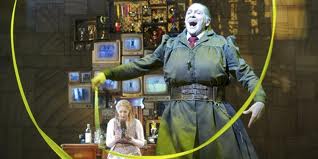 Matilda The Musical makes its way from London to American in April 2013. This sure fire hit, which is based on the popular Roald Dahl book, is brilliantly staged by Olivier and Tony winner Matthew Warchus. Warchus was one of seven who won Olivers this year for their work on Matilda.
This is a magical rendering of the story that will enthrall, enchant and entertain all while providing girls with a positive role model and offering all insights into the abusive nature of bullying. But don't worry, like Annie and A Christmas Story, Matilda has a happy ending.
Contact Us Today
Contact All Tickets today for group prices, our exclusive time-limited COMP offers and information on volume discounts and discounts related to combination bookings of attractions, restaurants, Broadway shows and more. It is the perfect time to save a lot of cash. Call All Tickets at 800-922-0716 or write to us through this link.