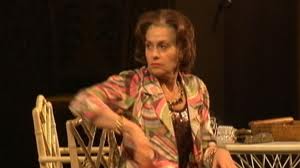 "The Assembled Parties," part of our Broadway group discount and COMP Promo, will star Jessica Hecht and Judith Light. The Broadway debut of "The Assembled Parties," written by Richard Greenberg, will be directed by Lynne Meadow. This is a high-profile Tony-winning and Tony-nominated team.
Tony-Winner Light
Judith Light was nominated for her work in "Lombardi" in the role of Marie, the coach's wife, but did not win the Tony. She did, however, manage to win the Tony Award the next year for her work on "Other Desert Cities." That was this past season. Will Light be up for another Tony nomination and win? Light is a seasoned TV star, having appeared on various shows over the past 25 years, including "One Life to Live," "Who's the Boss," "Ugly Betty" and "Law & Order: SVU." If she is nominated for "The Assembled Parties" it will be her third in a row.
Hecht is Breaking Bad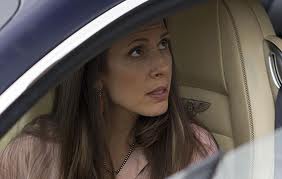 Jessica Hecht, who was nominated for a Tony for her work on the revival of Arthur Miller's "A View From the Bridge" and has garnered a lot of excitement regarding her return to Broadway in "The Assembled Parties," is also known for the role of Gretchen Schwartz in the hit series "Breaking Bad." Hecht plays the wife of Elliott, who is Walt White's former business partner. White, the lead in the series, also used to date Gretchen. The edgy series focuses on White, a high school science teacher who is gravely ill with cancer. To make sure his family will be secure after his death he becomes a master brewer of meth. Hecht's character is invloved in trying to help White with his medical bills, but he turns down the help.
This is a fine opportunity to see two of Broadway's most accomplished actresses at great group rates and by utilizing All Tickets Inc.'s COMP promo. The COMP Promo runs until December 31, 2012.
Playwright Greenberg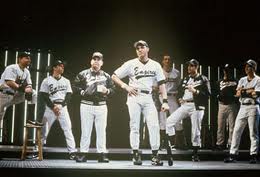 Richard Greenberg's best-known play may be the 2002 Tony-winning "Take Me Out," which focuses on a professional baseball player who publically reveals that he's gay. Greenberg also won the New York Drama Critics Circle Award, Drama League Award and Drama Desk Award and was a finalist for the Pulitzer Prize for Drama for "Take Me Out." He's also written for television, including the adaptation of his one-act play "Life Under Water" for PBS. His work also includes an acclaimed adaptation of August Strindberg's "Dance of Death," which starred Ian McKellen, Helen Mirren and David Strathairn. The production of "The Assembled Parties" marks his return to Broadway since "Take Me Out," although he has had his work produced numerous times Off-Broadway and in first-class productions in the U.S.
COMP Promo Included
Only at All tickets do you get deep group discounts and comps. "The Assembled Parties" is a part of the All Tickets Inc. COMP Promo, which gives groups purchasing tickets through All Tickets 1 COMP per every 30 paid (up to 4 comps total per group per performance). For more information call 1-800-922-0716 or contact us here.