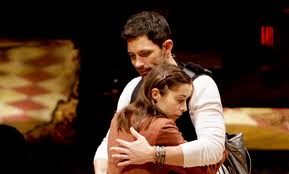 Great idea: buy your Jan or Feb Broadway group discount tickets before Dec 31st and brighten your holiday with COMPS! All Tickets has COMPS for Broadway shows. And All Tickets has those complimentary tickets for every Broadway play and musical. You see January and February tend to be dull and lifeless, which mean you can get great deals on group discounts for Broadway. All Tickets has sweetened the deal by offering COMPS to every group that books 30 or more seats for a performance of a Broadway show. There are NOT producer COMPS. These complimentary tickets come from All Tickets. The great news is if there are Producer Comps for your show, you get those too!
COMPS for Longtime Favorites
Get out in January or February and get your family, friends, students or organizational members into a Broadway theatre to enjoy one of the many longtime favorites running. The two longest running shows in Broadway history, "The Phantom of the Opera" and "Chicago," are musical classics. Both are highly theatrical, engaging and riveting. Or you may want to enjoy the pop tunes and whimsy of "Mama Mia," the stunning, panoramic diversity of "The Lion King," or the wondrously enchanting "Mary Poppins." Of course, the extremely popular "Wicked" is also on the boards.
2012 Tony Winners
You need to fall in love with "Once;" "Once" is the musical about two people who literally make beautiful music together and fall in love. The high-energy play "Peter and the Starcatcher" continues to grow in popularity. This innovative show tells the story of how a young man became the boy who would never grow up, Peter Pan. The musical "Newsies" continues its run. Focusing on the early 20th century strike by newsboys in NYC, this musical has captured the hearts of both young and old. Book and confirm group tickets to these popular shows by December 31, 2012 and you'll qualify for our COMP Promo.
New Hits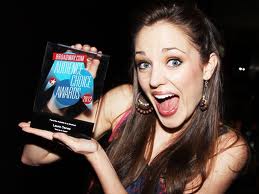 The musical "Annie" has newly come back to Broadway, and it's a winner. Get your comps to that show by booking for any for performance or you may want to secure seats to what is one of the surprise hits of 2012, the athletic musical "Bring It On." There's also the musical "Chaplin," which focuses on the enigmatic star.
Cinderella and Beyond
The Broadway premiere of Rodgers and Hammerstein's "Cinderella" will preview in January 2013. This long-anticipated production stars Laura Osnes in the title role and a new book that brings the young woman story into the 21st century. Also on the schedule for later in 2013 (March and April) are "Motown," "Matilda," "Jekyll & Hyde," and "Kinky Boots." Each of these promises to be a premium production.
 Contact All Tickets Today
It's the perfect time to book shows for 2013 and a great time to get great seats for those dark months of January and February. We're offering 1 complimentary ticket for every 30 paid (up to 4 COMPS per performance per group). This offers expires on December 31, 2012. So call us at 1-800-922-0716 or get in touch with All Tickets Inc. by navigating to our contact page. We're looking forward to serving you and to brightening your holiday and those darkest of months with extra COMPS and a fantastic Broadway show.