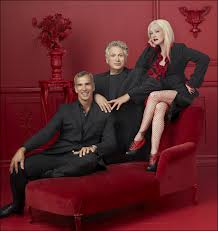 All Tickets Inc., which offers group discount tickets to all Broadway shows and comps, is looking forward to 2013 and some of the great new musicals. "Motown," "Kinky Boots" and others are slated for their Broadway premieres. We suggest groups book their tickets prior to January 1, 2013, as this will allow you to get the best possible prices, best possible seats and complimentary tickets with your purchase of 30 or more seats. All Tickets Inc.'s exclusive COMP offer provides groups with 1 comp for every 30 paid (up to 4 comps total). If producers are also providing comps, you'll get those too. But this offer ends December 31, 2012. (Note: in this article click on the show name in each section to find out more about that show!)
A Little History
"Motown The Musical" will be on Broadway starting in April 2013. This is the story of Motown founder Berry Gordie and it includes great Motown hits plus some new tunes. The book focuses in Gordie and his amazing career as the founder of the record label and the man who knew talent when he saw it. Motown artists have included Diana Ross and the Supremes, Smokey Robinson, Michael Jackson, Aretha Franklin and many, many more. "Motown The Musical" will offer insights into the Civil Rights Movement, the turbulent 60s and the music business.
A Classic Comes to Broadway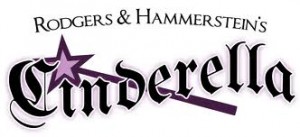 Yes, Rodgers and Hammerstein's "Cinderella" will finally be on Broadway. The classic fairytale story, which has seen three major television productions, has never been on The Great White Way. It will star Laura Osnes, whose Broadway credits include the musicals "Bonnie & Clyde" and "South Pacific." The book has been refashioned and updated by Douglas Carter Beane. This sounds like an extremely exciting show! It begins previews in January.
Lauper and Fierstein
The new Cyndi Lauper-Harvey Fierstein musical "Kinky Boots" will open on Broadway in April 2013. "Kinky Boots" is based on the film of the same name. All Tickets Inc. has been monitoring this show recently, which had a successful Chicago run in October and November. This is a touching, funny and dramatic story about acceptance, forgiveness, kindness and love. We'll be offering more information about this show shortly in another blog.
From Across the Pond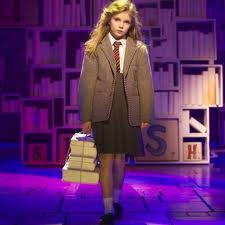 Of course, the much heralded "Matilda The Musical" will make it's way from London where it gathered in a record-breaking 7 Olivier Awards and has enjoyed a massively popular run. This is an extraordinary story about and extraordinary young girl who uses all of her powers and a little kindness from one of her teachers to achieve happiness. "Matilda The Musical" offers girls of all ages a wonderful affirmative lesson.
Group Discounts, Comps & More
Yes, All Tickets Inc. is offering COMPS to all groups who purchase 30 or more tickets to these shows. Groups may get up to 4 tickets per performance of the show they book. This is a great lineup of musicals, with "Cinderella" opening early in 2013 and then "Motown The Musical," "Kinky Boots" and "Matilda The Musical" all following in April. Get more information from All Tickets Inc. Talk to us by calling 1-800-922-0716.