The news is that Terrence McNally's comedy It's Only a Play, which includes a cast of stars, has recouped its $3.9 million capitalization. The announcement was made by producers Tom Kirdahy, Roy Furman and Ken Davenport on December 17. That makes It's Only a Play the first show of the 2014-2015 Broadway season to make its nut back. The show has been selling well. For the week ending December 7, 2014, its eight-show gross was $1,424,039. That marks the show's best week for box office receipts.
From Nathan Lane to Martin Short
The show, which stars Nathan Lane and Matthew Broderick, will see Lane exit the stage after the January 4, 2015 performance. Actor/comedian Martin Short will replace him starting January 7. The show, which is presently at the Gerald Schoenfeld Theatre, will transfer to the Bernard B. Jacobs Theatre for the January 23 performance, staying there through to the end of the run. It's Only a Play is scheduled to close on March 29.
Matthew Broderick will remain with the comedy until the week of March 14. Also in the show are F. Murray Abraham, Stockard Channing, Rupert Grint, and Megan Mullally. Grint and Mullally will also be leaving the show on January 4. Katie Finneran (Noises Off and Promises, Promises) will replace Mullally, and "30 Rock" alum Maulik Pancholy will replace Grint. Pancholy makes his Broadway debut.
A Hilarious Evening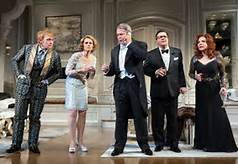 In It's Only a Play, playwright Austin Peter is all aflutter over whether or not his opening night on Broadway will be a grand one. He shares the evening with friends cast members, and other professionals, as anxieties, rivalries, plots, and neurosis abound. The stage becomes filled with one hilarious moment after another, as playwright Peter sees the possibility that his career may be permanently exiled to off-off-off Broadway.
"We are delighted that Broadway audiences have embraced the laughter and hijinks of It's Only A Play," said producer Kirdahy in a statement. "We knew, with Terrence, Jack and this phenomenal cast, we had something special, but these results exceeded our expectations."
See It NOW!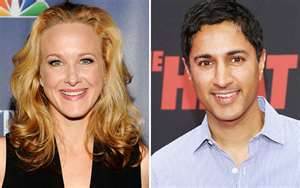 It's Only a Play is a wonderfully funny evening in the theatre. This is the perfect time to get group tickets at low prices to this show. Time is running out to see Nathan Lane, but if that's your choice, you can see him. However, there's plenty of time to capture what should be a phenomenal performance by the hilarious Martin Short. Groups of 20 or more can purchase tickets to see Short at prices ranging from $55 to $118 (saving on average $25 on the regular ticket price).
Contact us through this link or by calling 1-800-922-0716. All Tickets Inc. will help you plan every aspect of your group's trip to New York. We can provide you with a wide range of dining opportunities, fine accommodations at great prices, and reservations for any New York experience of which you can think.
Don't delay seeing It's Only a Play. This is a winning, unique Broadway comedy featuring Tony Award winning actors in a comedy by one of America's most successful playwrights. See It's Only a Play and find out why there truly is no business like show business.