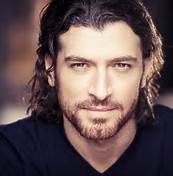 The big, new musical Dr. Zhivago, which is based on the blockbuster novel on which the major motion picture was based, has completed casting. There's been a lot of excitement about the show ever since it was announced earlier this year. Could Dr. Zhivago be Broadway's next massive, sprawling musical hit? Could it be the next Les Miserables?
Dr. Zhivago Leads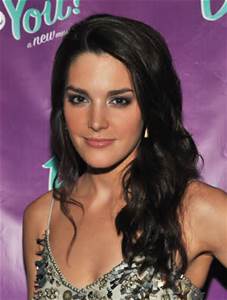 The romantic and poetic story of Yurii Zhivago, which is set against the backdrop of the Russian Revolution, will star Tam Mutu. Mutu, who has played leads in West End productions of Les Misérables and Love Never Dies and will appear in the soon to be produced Donmar Warehouse production of City of Angels, makes his Broadway debut in the new Broadway musical drama. It was recently announced that Lora Lee Gayer will appear as Tonia Gromeko.
Also, Kelli Barrett (Wicked, Rock of Ages) stars as Lara Guishar, Tony Award nominee Tom Hewitt (Rocky Horror Show, Dracula) is Viktor Komarovsky, Paul Nolan (Once, Jesus Christ Superstar) plays Pasha Antipov and Josh Canfield appears as Liberius.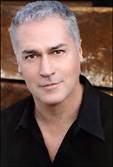 Other new cast members include Jacqueline Antaramian, Jamie Jackson, Heather Botts, Wendi Bergamini, Melody Butiu, Julian Cihi, Briana Carlson-Goodman, Bradley Dean, Michael Brian Dunn, Drew Foster, Kira Guloien, Robert Hager, Ericka Hunter, Denis Lambert, David McDonald, Joseph Medeiros, Pilar Millhollen, Gary Milner, Spencer Moses, Julius Sermonia, Jacob L. Smith and Jesse Wildman.
The Show
The musical, which was first produced at the La Jolla Playhouse in May 2006 and was later revamped for an Australian production that was produced by John Frost in 2010, is based on the 1958 Nobel Prize-winning novel by Russian author Boris Pasternak. The musical is scheduled to open on Broadway April 21, 2015.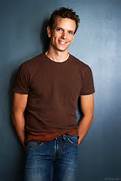 Tony Award winning director Des McAnuff, who directed the Australian production, will reprise his duties for Broadway. Dr. Zhivago has a book by Michael Weller (Moonchildren, Loose Ends), music by Lucy Simon (The Secret Garden) and lyricists by Michael Korie (Grey Gardens) and Amy Powers (Lizzie Borden). Kelly Devine (Rocky, Rock of Ages) will choreograph the show.
Also on board for the Broadway premiere are scenic designed Michael Scott-Mitchell, costume designer Paul Tazewell, and lighting designer Howell Binkley. Sound design will be by Steve Canyon Kennedy, projection design by Sean Nieuwenhuis, and music arrangements by Eric Stern with musical supervision by Ron Melrose. Danny Troob will do the orchestrations.
What is Dr. Zhivago?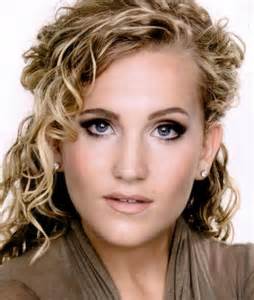 The producers of the show note that, "Dr. Zhivago is an epic romance set during the final days of Czarist Russia, the First World War and the chaos of the Russian revolution. Raised as an aristocrat, Zhivago is a political idealist, physician and poet whose life is tossed by the tides of history as he is torn between a life with his devoted wife, Tonia Gromeko and the passionate and mysterious Lara Guishar." They add, "Zhivago is not alone in his yearnings for Lara, competing for her affections with the young revolutionary Pasha Antipov, and the aristocrat Viktor Komarovsky. Dr. Zhivago celebrates the strength of love and art, in the face of political oppression, war and revolution."
The themes are deep, the subject matter is thrilling, and the energy of the story is larger-than-life.
Plan Now
Now is the perfect time to get Early Bird rates for groups of 10 or more for the musical Dr. Zhivago. Group rates at the Early Bird prices are from $39 to $79. Early Bird prices end January 31, 2015. For more information on Doctor Zhivago or to get tickets call 1-800-922-0716.