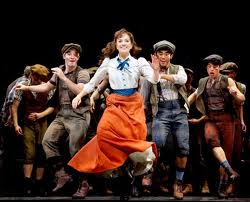 It's a fine time to get discount rates through All Tickets Inc. and our Broadway group sales agents. There are numerous musicals on Broadway that are family friendly and perfect for your next group event. There's nothing like taking the entire family to a Broadway show and group discounts make that a lot easier as you can save anywhere from 30 to 45% on single ticket prices. Here's what it takes to be a group and a look at some long run and new family friendly shows.
How Big is a Group?
Some people think that you need 20 or 30 people to get group ticket discounts to a Broadway show. This is not the case at all. For many musicals the group rate kicks in at 10 and for others 15. To find out what the minimum is in order to get a group ticket price simply call All Tickets at 1-800-922-0716 and we'll be happy to assist you.
Family Friendly Musicals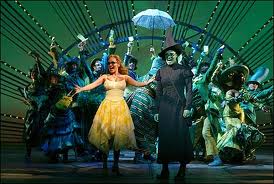 Long run family friendly Broadway musicals with deep group discounts include The Lion King and Wicked. Both are hugely entertaining. A more recent addition is the revival of Annie, which is directed by James Lapine. Annie will charm and disarm you. Newsies is a smash hit and an important story, offering families a lot to talk about as far as kids, fairness and rights are concerned. If you're looking for big effects in a big show, then consider Spider-Man. This superhero musical continues to entertain all ages.
Finally, there is Cinderella and Matilda The Musical. Cinderella offers audiences a smart, new script and great Rodgers and Hammerstein songs. This production is staged with verve and majesty. The latest major musical on Broadway is Matilda. Matilda is the story of an extraordinary little girl who must contend with various bullies in order to find happiness. Directed by Tony- and Olivier- winning director Matthew Warchus and featuring illusions by the masterful Paul Kieve, Matilda is an awe-inspiring musical.
Get Family and Friends with Families
Take a moment to contact some family and friends and set a date, call All Tickets Inc. at 1-800-922-0716 and you'll be on your way to enjoying a family friendly musical on Broadway.