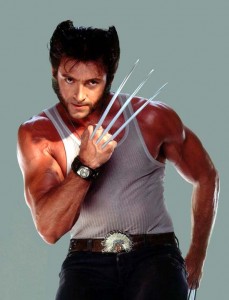 The latest on the new musical Houdini starring Hugh Jackman has come straight from the Wolverine's mouth. Jackman, who is planning to do a third workshop of the musical that is currently in development, is projecting that he and the show will be on Broadway within a year to 18 months. Originally it was thought that Houdini might be on Broadway in 2012-2013 and then in 2013-2014 but delays in development have pushed the anticipated opening back.
Greatest Escape Artist
Harry Houdini is considered to be the greatest escape artist of all-time, as the master illusionist managed to, free himself from handcuffs, straightjackets, and submerged milk cans. He escaped while dangling upside down high in the air, while underwater, and while being watched by thousands. He was also a master illusionist. One of his most impressive illusions involved Houdini making an elephant and its trainer disappear from the stage.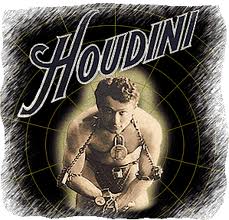 Harry Houdini, who early in his career tried his hand at card tricks, became one of America's biggest vaudeville performers when he turned his attention to becoming an accomplished escape artist. It was impresario Martin Beck who saw his handcuff act in 1899 and suggested that the magician focus on escape tricks. Beck also booked him on the Orpheum vaudeville circuit. From 1917-1926, when he died suddenly, he was the President of the Society of American Magicians. The group, which was founded in 1902, grew greatly under Houdini's leadership as he devoted himself to raising the standards for illusionists and creating a national network of amateur and professional magicians.
The Ultimate Showman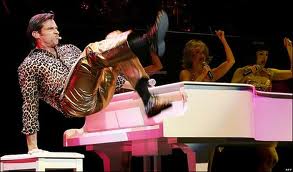 Harry Houdini was the ultimate showman who was guided by a sense of professionalism in every way. He was bigger than life and that fact makes him a great subject for a musical. Hugh Jackman (Tony for The Boy from Oz) is the perfect choice for a show focusing on the life and death of this master illusionist, showman, and escape artist. Jackman, who is an international star, is an accomplished stage performer. Last year he appeared on Broadway in his one-man show and once again won plaudits from audiences and reviewers.
The musical Houdini will be directed by Tony winner Jack O'Brien (Hairspray and Coast of Utopia). It was reported months ago that Aaron Sorkin, who was the original book writer, had left the project. It has not been revealed who is the new book writer.
Houdini in Chicago?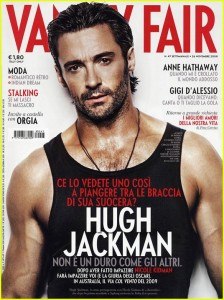 Various press outlets are also reporting that Houdini may have a Chicago tryout prior to coming to Broadway. As the musical continues to be refined anticipation grows for what could be one of the biggest events of the 2014-2015 Broadway season. All Tickets Inc. will be keeping close tabs on Jackman and Houdini the new musical by Stephen Schwartz. From group tickets to Broadway and Off-Broadway shows, special deals on New York experiences, attractions, and historic sites, and to enjoy the total New York experience contact All Tickets Inc. at 1-800-922-0716.