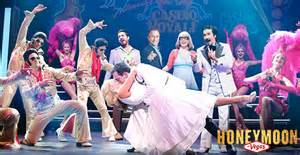 Honeymoon in Vegas, the new Broadway musical comedy, is a massive hit on Broadway. The New York Times, Daily News, Variety, and many more publications and reviewers in all types of media are singing the praises of this musical comedy. With music and lyrics by Jason Robert Brown (The Last Five Years and The Bridges of Madison County) and a book by original screenwriter Andrew Bergman, the stage musical of Honeymoon in Vegas offers audiences a hilarious evening in the theatre.
COMPS from All Tickets Inc.
For a limited time, All Tickets Inc., is offering group ticket buyers free tickets. This COMP ticket offer is only available through All Tickets Inc. Here's how it works.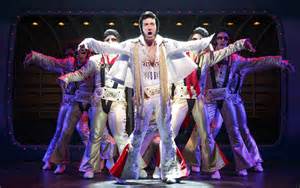 1 free ticket for every 30 purchased
Maximum 4 COMPS per order per group
Deadline for ticket request- 2/28/15
Offer is only good for Honeymoon in Vegas
Group tickets must be purchased through All Tickets to qualify for COMPS
Good for any Honeymoon in Vegas show time and date
The Plot
In the musical Honeymoon n Vegas, Jack Singer (Rob McLure), a nice Jewish guy from Brooklyn, finally decides to wed his girlfriend, Betsy (Brynn O'Malley). He does this despite his hardnosed, dying mother's admonition that he should "Never get married." The two wing it to Los Vegas to get hitched quickly. Once in Vegas, Betsy is seen by high stakes gambler Tommy Korman (Tony Danza). Tommy recognizes the image of his deceased and beloved wife in Betsy and falls for her. Thus, the comedy develops and multiplies from that point, as Tommy courts Singer's girl, and Jack is tricked into loaning Betsy to Tommy so that the gambler can take her to Hawaii for a weekend. Of course, all ends happily for everyone because this is a light-hearted musical comedy.
The Cast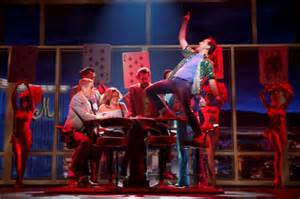 McClure, who is a multitalented actor, is completely winning in everyway as Singer. The Tony nominee, who charmed and delighted everyone in the musical Chaplin, offers a spirited, comic performance that combines his keen physical sense, fine singing, and wonderful acting chops. As Betsy, O'Malley offers a wonderful, talented performance, invigorating her character with determined pluck and a good-natured spirit. Danza is a delight, as he ably tap dances, plays the ukulele, and carries a tune while echoing Sinatra's well-known Vegas style.
See This Show & Get COMPS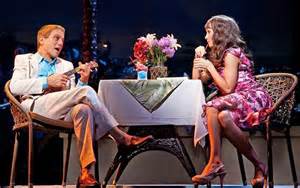 The music and lyrics are wondrously whimsical and clever, the book is replete with great gags, bits, and complications, and the Vegas designs, denizens, and culture are right on the mark. Speedy direction by Gary Griffin makes Honeymoon in Vegas a total delight.
For group tickets and COMPS to the Broadway musical Honeymoon in Vegas contact All Tickets Inc., today by calling 800-922-0716 or by clicking on this link. We can connect you with everything associated with the musical Honeymoon in Vegas, and, also, with everything New York, and always at the right price. This COMP promo is a great deal. Group tickets offer savings of up to 45%, plus, from All Tickets only, you can now get free tickets for Broadway's first major musical hit of the 2014-2015 Season.