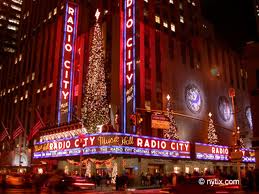 All Tickets group sales agents have great group discounts for holiday events, including the Radio City Christmas Spectacular, the musical A Christmas Story and the New York City Ballet's The Nutcracker. It's time to get your seats for your group's holiday event. Read about each of these amazing shows. There's a lot to do in New York City during the Holiday Season. If you're looking for suggestions and ideas for your holiday group trip be sure to contact All Tickets Inc. at 1-800-922-0716.
Radio City Musical Hall Christmas Show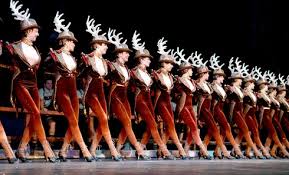 The Radio City Musical Hall Christmas Spectacular featuring the world famous Rockettes is a must-see for many people. This is a fantastic group experience. Always dazzling, big, and festive, this Christmas show is filled with fun, surprises, and good cheer. If you are looking for a fantastical family experience that will dazzle and uplift you, then this is it. A true New York tradition. Contact All Tickets today for low group rates.
A Christmas Story, The Musical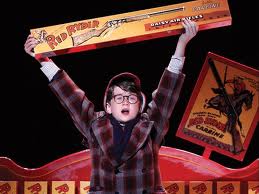 After a Tony nominated run on Broadway last Christmas season, A Christmas Story, The Musical returns to New York. Playing at the Theatre at Madison Square Garden, A Christmas Story, The Musical features the holiday adventures of Ralphie and his quest for the Holy Grail- the official Red Ryder air rifle. Go back to a time when life and Christmas were a little simpler and a tad more innocent.
NYC Ballet: The Nutcracker
it is a Holiday event that you won't want the miss, George Balanchine's The Nutcracker as performed by the New York City Ballet. Enter this wondrous world where toys come alive, Christmas trees grow magically, and unique characters abound. Featuring the music by one of the world's most renowned composers, Peter Ilyitch Tschaikovsky, and the choreography of one of the world's master artists, Balanchine.
Added Discounts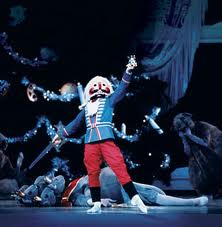 Book your group early and add an event or experience to save more. Extra discounts for combination bookings such as one of the shows listed above, plus an All Tickets' Special Holiday Light Tour of New York and restaurant reservations gets you greater savings and offers your group the opportunity to enjoy the holiday festivities to the fullest. All Tickets can also save your group money on accommodations, any and all New York experiences, and theatre classes and workshops. Contact All Tickets Inc. today at 1-800-922-0716. For information on some of the other exciting Holiday offerings click here.