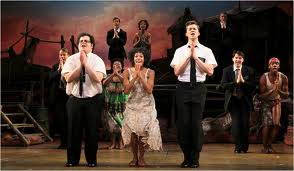 According to Playbill, Betrayal, Kinky Boots, and Book of Mormon are selling 100% of their seats according to the latest Broadway news. Groups discount tickets for these shows are on-hand but groups need to book ASAP. Kinky Boots and Book of Mormon, both Tony winners for Best Musical, are in open runs, while the revival of Harold Pinter's Betrayal is on Broadway for a limited time.
Betrayal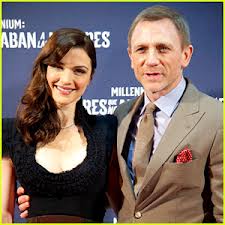 Mike Nichols, who has ten Tonys, directs three stars, Daniel Craig (Robert), Rachel Weisz (Emma) and Rafe Spall (Jerry), in what is a riveting production. Betrayal, which is at the Ethel Barrymore Theatre, is in previews and opens October 27. It is slated to close on January 5, 2014.
Betrayal, a drama by the renowned Harold Pinter, is a drama focusing on a husband, wife and their good friend. In the play, which tells its story by working backwards in time, these three friends, who supposedly care for one another, end up being totally dishonest with each other. Betrayal is a story about hollow empty lives and deceit.
Kinky Boots
The musical Kinky Boots, which walked away with a load of Tonys this past year, is based on the independent film of the same name. In the musical, a young man inherits a shoe factory, of which he simply does not want to be a part. But a diverse relationship with a transvestite results in the factory being saved and perhaps more importantly people learning to let go of their prejudices. The Harvey Fierstein and Cyndi Lauper musical offers great entertainment value, amazingly provocative and unique footwear, and important themes regarding diversity. The musical is at the Hirschfeld Theatre.
Book of Mormon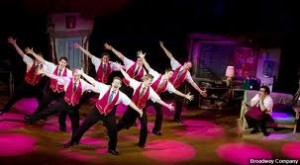 Created by a collaboration between Matt Stone and Trey Parker, who created South Park, and Robert Lopez, the co-creator of Avenue Q, The Book of Mormon has been running strongly ever since it opened in 2011. Outrageous humor and outlandish characters are plentiful in this Tony winning musical which is playing at the Eugene O'Neill Theatre.
The Book of Mormon focuses on two mismatched missionaries from Salt Lake City who venture to Uganda to spread 'the word." They are, in essence, two 18-year-old kids who don't know each other and now must support one another in a land that is about as foreign to Salt Lake City as a land can be. It's great fun in every way.
Great Broadway Group Experiences
All three of these hot selling shows offer great Broadway group experiences. Be sure to plan ahead if you want to see these shows as they are selling at 100%. Of course there are plenty of other fantastic musicals and plays on Broadway, including Matilda The Musical, A Night with Janis Joplin, and Chicago. To see a full list of Broadway shows, click here. For more information on Broadway, Off-Broadway, and all of the thrilling experiences New York City has to offer groups contact All Tickets Inc. at 1-800-922-0716.