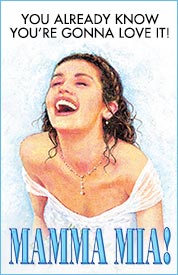 Broadway theatre tickets are expensive. The best deals you can get are discounts on group tickets. How much can your group save? Up to 45%! What constitutes a "group" for a Broadway show? It depends on the show, but some start offering discounts on as few as 12 tickets! Plus, with All Tickets Inc., you can save even more if you other experiences at the same time, including meals, tours, museums, historic sites, and more.
Great Shows!
There are numerous new shows on Broadway that are fantastic entertainment choices, including the musical A Night with Janis Joplin, starring Mary Bridget Davies in her incredible portrayal of the rocker known as Pearl; Beautiful- The Carole King Musical, and the riotous musical comedy A Gentlemen's Guide to Love and Murder.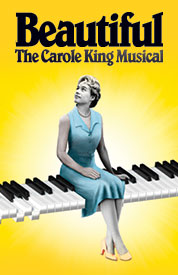 Recent Tony winning musicals offer great group deals, including Kinky Boots, Pippin, and Matilda. Long run shows that are great tickets include The Lion King, The Phantom of the Opera, Wicked, Chicago, and Mamma Mia! All Tickets has great seats and prices for all of these wonderful musicals.
Soon on Broadway
Aladdin, the new Disney stage musical, arrives shortly. It looks to be spectacular in everyway. With a well-known score, major special effects, and a magic carpet ride of humor, adventure, and romance, Aladdin will be very popular with families.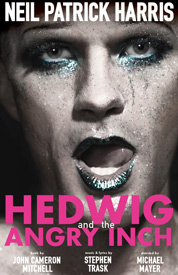 The Broadway musical Rocky will also be on the boards in early 2014 after a hit run in Germany. This is a big musical with a heart and a lot of punch. The classic story of the down-and-out, never-a-has-been boxer from Philadelphia who manages to achieve his dream, find his true love, and go the distance in the ring, is inspiring, human, and humorous.
Hedwig and the Angry Inch, with Neil Patrick Harris in the lead, will also make its way to Broadway this season. The off-beat, rocking musical comedy was an Off-Broadway hit quite a few years ago, and it has gone on to be produced successfully around the world and to become a motion picture. The amazingly bleak, dark, and funny story of Hedwig looks to capture the imaginations of Broadway audiences.
Contact Us Today
For information on group tickets for these and all Broadway shows, Off-Broadway performances, and everything New York, contact All Tickets Inc. at 1-800-922-0716. We'll help you plan your itinerary, get you the best group discounts possible, and book you at great group-friendly hotels and restaurants.