All Tickets Inc., has a great free ticket promotion for the new Disney stage musical Aladdin, which opens on Broadway in March 2014. Along with complimentary tickets from the producer, which are allotted at the rate of 1 comp per 25 paid (limit of 4 comps per group per performance), All Tickets is adding in their own comps at the rate of 1 per 30 paid (limit of 4 comps per group per performance).
Thus, if you purchase 30 tickets for the musical Aladdin, you'll receive 2 comps instead of just 1, and if you buy 60 tickets, you'll get 4 free tickets, instead of just 2. The offer tops out at 8 comps total for 120 tickets paid. The only way that you can get both producer comps and All Tickets comps is through us.
Aladdin the Stage Musical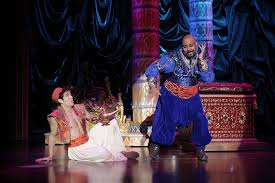 Magical, funny, dramatic, and romantic are a few of the words that describe the theatrical experience of Disney's Aladdin. The new musical will start performances on the New Amsterdam stage on February 26, 2014, and will open on March 26.
This exciting show, which includes some fantastic special effects, has music by Alan Menken, lyrics by Chad Beguelin, Howard Ashman, and Tim Rice, and a book by Chad Beguelin. The production is directed and choreographed by Casey Nicholaw. Nicholaw directed and choreographed The Drowsy Chaperone (2006), choreographed Spamalot (2005), and directed and choreographed Elf the Musical (2010).
Family and School Friendly
Group tickets for this Broadway show are a great bet for just about any organization, including those wanting a musical that appeals to families and schools. Groups can save up to 45% on tickets and see their dollars stretch even more when they take advantage of All Tickets' current comp promo.
The musical is filled with an array of wonderful songs, including A Whole New World. Expect to see magic carpets, a comical and magical genie, and great adventure.
Time-Limited Comp Offer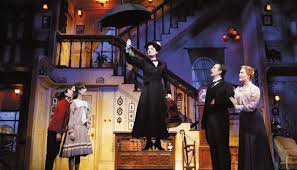 In order to utilize this special comp promotion that's exclusively offered by All Tickets, you must place and confirm your order for Aladdin by December 31, 2014. If your group is going to see Aladdin, make sure you contact us at 1-800-922-0716. By the way, this comp promo is for all performances of Aladdin.
For Broadway group sales, special discounts, including extra savings on combination bookings, such as a meal and a show, and volume discounts, please contact the friendly, professional group sales agents at All Tickets Inc. We have discount tickets for all Broadway shows, including the most popular and newest, and Off-Broadway shows, such as the hilarious musical comedy Disaster!
All Tickets Inc., offers the total New York group experience, including discounts on accommodations, guided tours, exhibits, sites, maritime experiences, and much more. For help in planning your trip, utilize our various free directories, which include guides to NYC restaurants, NJ and NYC attractions and experiences, and NY tours. Of course, always feel free to speak with one of our knowledgeable group sales agents. All Tickets Inc., is ready to serve you each and every day.