In March, Tom Hanks will make his Broadway debut in the late Nora Ephron's play "Lucky Guy." Hanks, a well-known movie star, can be seen at group discount rates, offering great value. The show will be directed by Broadway veteran George C. Wolfe, a Tony Award winner for "Angels in America" and "Bring in 'Da Noise, Bring in 'Da Funk" and a Tony nominee for the 2011 Broadway revival of "The Normal Heart."
Lucky Guy a Bio-Drama
The play "Lucky Guy," which Ephron first wrote as a film, is based on the life of reporter Mike McAlary. The plays is a tale of scandal and corruption as it focuses on McAlary, who uncovered crime and exposed cops and the major NYC police department corruption scandals of the 1980s and '90s. He won the 1998 Pulitzer Prize for commentary for his focus on the Abner Louima brutality case. McAlary, who was controversial and charismatic, died in 1998 at the age of 41 of colon cancer.
Hanks in Film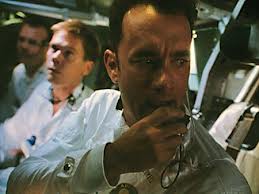 Tom Hanks is one of America's best-known movie actors. A two-time Oscar winner ("Forrest Gump," "Philadelphia"), he made his professional theater debut as a servant in a Great Lakes Shakespeare Festival production of "The Taming of the Shrew." He worked with Ephron on "Sleepless in Seattle" and "You've Got Mail." Hanks is famous for playing both comedy and drama. Some of his most popular movies include "Apollo 13," "Saving for Private Ryan," and "A League of Their Own" where he made the phrase, "There's no crying in baseball" famous.
Get Tickets Now
Call All Tickets Inc. now at 1-800-922-0716 to get the best deal on tickets for "Lucky Guy," including COMPS. All Tickets Inc. COMP Promo is available until December 31, 2012. Groups receive 1 COMP for every 30 paid (up to 4 COMPS total). "Lucky Guy" will premiere at the Broadhurst Theater with previews starting on March 1 and opening night set for April 1.