We don't just have Broadway group sales! Group sales for Vanessa Redgrave Off-Broadway in "The Revisionist "are here! See Redgrave at the Cherry Lane Theatre in the new play by Jesse Eisenberg. Eisenberg will star opposite Redgrave in a limited Off-Broadway run.
The Story
"The Revisionist" centers on a writer named David (Eisenberg) who is dealing with a massive block and travels to Poland to escape. There he is greeted by his second-cousin, Maria (Redgrave). It's a tenuous relationship as Maria desperately needs to communicate with her relative from the U.S. David learns about his cousin's complex post-war past. Her revelations will test their relationship and family ties.
Jesse Eisenberg
Playwright Jesse Eisenberg is known as an actor for his Oscar nominated performance in "The Social Network" where he played Mark Zuckerberg. He's appeared in approximately 20 movies. Along with the Academy nomination, his performance in "The Social Network" earned him over 30 different nominations, including a Golden Globe.
Vanessa Redgrave
Tony-winner Redgrave was last seen on Broadway in Alfred Uhry's "Driving Miss Daisy" with James Earl Jones. Other Broadway shows include Long Day's Journey Into Night and The Year of Magical Thinking. She's is also an Olivier-winner.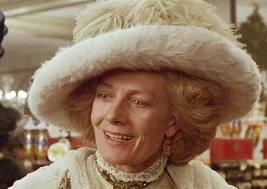 Notable film roles include the title role in "Julia" (Academy Award Best Supporting Actress) and Ruth Wilcox (Academy Award Nomination) in "Howard's End." She received the Emmy for her role in Arthur Miller's teleplay "Playing for Time," which focused on the female orchestra that played during the gassings at Auschwitz.
Limited Run
"The Revisionist" is scheduled to preview on February 15th and open the 28th. It will close March 31st. The play is produced by Rattlestick Playwrights Theatre, which also produced Eisenberg's "Asuncion" last season. Group sales for The Revisionist and many other Off-Broadway shows and all Broadway offering are available through All Tickets Inc. All Tickets Inc. can provide you with New York's Total Group Experience and also exciting adventures around the Atlantic and New England states through Barnstormer Tours and in Switzerland, Germany and Austria via King Ludwig Tours. Call 1-800-922-0716 for more information or tickets.