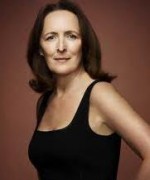 British actress Fiona Shaw will play Mary, the Mother of Jesus, in the new play "The Testament of Mary." "The Testament of Mary" previews on Broadway in March at The Walter Kerr Theatre. Shaw is a masterful actress who has played a wide range of roles written by some of the most engaging and challenging playwrights.
Shaw's Credits
Shaw has played the enigmatic Young Woman in "Machinal," comical Celia in "As You Like It" (1984), and crafty Madame de Volanges in "Les Liaisons Dangereuses" (1985). Other roles include her beautifully crafted Winnie in Samuel Beckett's "Happy Days" (2007) as well as the title roles in "Electra" (1988), "The Good Person of Sechuan" (1989), and "Hedda Gabler" (1991). Shaw won the Drama Desk Award for Outstanding One-Person Show in 1996 for her performance of  T. S. Eliot's poem "The Waste Land." This was performed as a one-person show at New York's Liberty Theatre.
Last Testament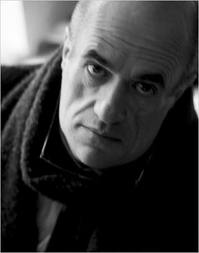 Broadway group sales to see Shaw tackle this role should be brisk as Colm Toibin's "The Last Testament of Mary" is an intriguing play. Based on his recently published novel of the same title, "The Last Testament of Mary" tells the story of Jesus' mother after his crucifixion. Mary is kept in a guarded home in Ephsesus and is constantly approached by some of Jesus' followers who want to preserve his legacy. But Mary's memories and interpretation of his life are very different from what they remember and believe. Independent, free-thinking, and suffering, she does not believe he was the Son of God.
Group Broadway Sales
For more information on this unique vision of Mary, contact All Tickets Inc. Our Broadway group sales agents will be able to offer you discounts on tickets as well as combination deals on dinner, attractions and accommodations. Fiona Shaw is one of the most accomplished stage actresses in the world and is sure to create an unforgettable interpretation of this role.
"The Last Testament of Mary" previews March 26, 2013 and opens April 22. It is scheduled for a limited run with a closing date of June 16, 2013. It will be staged at the Walter Kerr Theatre.