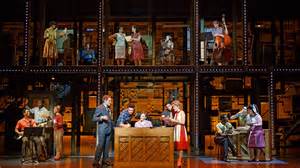 If you're taking a school, student, or educational group to a Broadway or Off-Broadway show, you'll find that you can usually purchase discount tickets to that show, and, also, enjoy other group educational experiences at a discount through All Tickets Inc. Save more by combining experiences. Here are a few, and only a few, of the great things with which we can connect you.
Stage Door Connections and a Show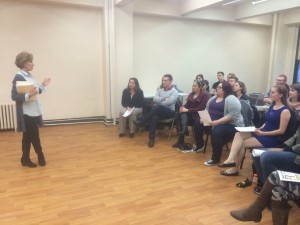 All Tickets Inc. can arrange a wonderful, engaging educational encounter with Stage Door Connections. NY theatre professionals, including those who are fixtures on Broadway, run all of the Stage Door Connections' seminars. Your group can take beginning, intermediate, or advanced classes. Each lasts for one to one-and-a-half hours and includes interaction with a theatre pro.
Engage in an educational encounter focusing on acting, singing, or dancing. There are also classes on theatre directing, marketing, producing, designing, and writing. If your group would like to focus on career development, Stage Door Connections offers such. We can find the perfect seminar for you and at a great price through our ongoing relationship with Stage Door Connections.
Luncheon Cruise and a Matinee
If you'd like a different sort of change of pace, All Tickets offers various Manhattan luncheon cruises that are perfect for your students or educational group. You can save extra cash by booking a cruise and a select show. Take a cruise around the island, enjoy a wonderful lunch and the sites, and then head to the theatre to catch your Broadway or Off-Broadway matinee.
NY Historical Society Museum and Library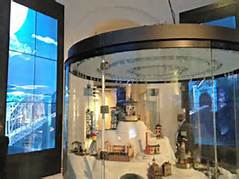 The New York Historical Society Museum and Library offers students and educators a wide range of experiences. The museum's permanent collection includes decorative arts, drawings, historical artifacts, paintings, and sculpture. The museum has nearly 40,000 works of art and artifacts spanning four centuries that express the New York and American experience. Some of the museum's special collections include the Underground Railroad Collection, landscape paintings from the Hudson River School, and American Board and Table Games.
There are many more fantastic museums, historical sites, and great experiences that your group can enjoy through All Tickets. Click here to discover what we have to offer.
Save More with Special COMP Offers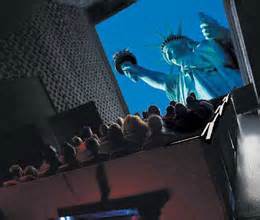 From time to time, All Tickets will provide complimentary tickets to groups to Broadway shows. Each promotional complimentary program will have its own rules and guidelines. Free (Comp) tickets are offered at the rate of one for every specified number of tickets purchased by your group. Limits are usually set at a total of 4 complimentary tickets per group per show. Comp programs are time sensitive.
If producers are also offering a comp program, there's good news- All Tickets Inc. allows you to combine the two. The only stipulation is you must purchase your group tickets through All Tickets to enjoy the benefits of both promotions. There are no extra or hidden fees associated with our comp programs and all discount tickets are priced at the same level and rate as offered by all other programs and ticket sellers.
Ready to Serve You
The staff at All Tickets Inc. is ready to serve your school, student, or educator group. We're dedicated to making sure that your group has a premium New York experience at an affordable price. Contact us at 1-800-922-0716 to talk to one of our very helpful and knowledgeable licensed group sales agent. Or click here to contact us.