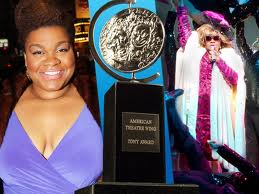 Creating the role of Oda Mae Brown for the Broadway premiere of Ghost The Musical has been great fun for Da'Vine Joy Randolph and a lot of work. Recently, she received two nominations. Da'Vine got a Tony Award nomination for Best Performance by an Actress in a Featured Role in a Musical and she was also nominated for an Outer Critics Circle Award for Outstanding Featured Actress in a Musical.
Challenges of Oda Mae
The role, which she played as a replacement for some time in London, offered her numerous challenges. All Tickets Inc. sat down with Da'Vine and got her insights on the role and other aspects of the musical and theatre. Here you'll find what were some of the challenges she had playing Oda Mae.
As Oda Mae, Da'Vine is all energy and she loves the role, she says, because her character is "full of life, full of sass… and a very full character." Oda Mae's journey is a pretty amazing one as she goes from being a smalltime charlatan and con artist to a big time connection between the physical and spiritual worlds. Although her character is consumed with bilking others out of money, when she has the chance to keep millions upon millions in illegal funds she follows Sam's suggestion and her conscience and anonymously donates the cash to some nuns.
Energy and Style
Oda Mae has a lot of energy and style. In Ghost The Musical, so much of both can be found in Oda Mae's numbers including "Are You A Believer?" Although Da'Vine admits that the high output needed to make the character consistently reverberate can be a challenge, she loves that challenge and gratefully takes it on each and every performance.
See Da'Vine Now!
There are two great places to see Da'Vine Joy Randolph—on stage at the Lunt-Fontanne Theatre and in All Tickets Inc. study guides. All Tickets Inc. has fantastic group discounts to Ghost The Musical. Also, we have recently published two official study guides for Ghost The Musical. One focuses on the show and specific themes and the other on careers in the theatre.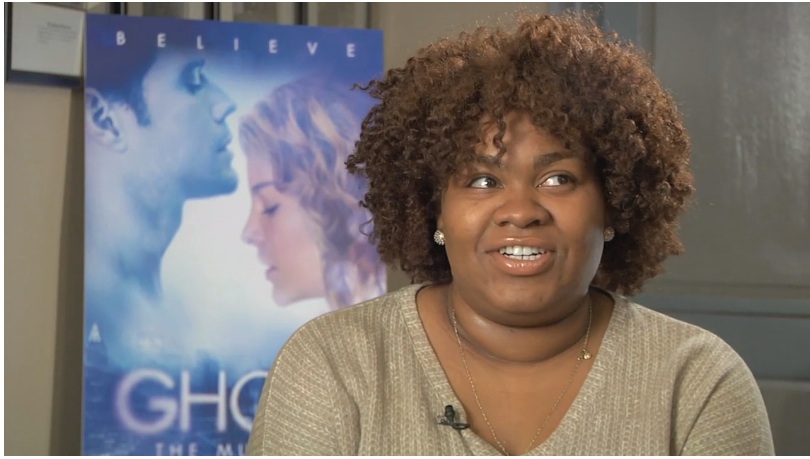 Both have clips featuring Tony nominee Da'Vine Joy Randolph and other cast members, including Richard Fleeshman (Sam) and Caissie Levy (Molly) and many others involved with the creation of the show. To find out how Da'Vine Joy Randolph became an actor click here.
Contact All Tickets Inc. today via the web for tickets to see Ghost The Musical, Sister Act and other great Broadway shows. We can also be reached by phone at 800-922-0716.