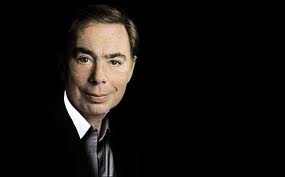 Sir Andrew Lloyd Webber, who said Ghost The Musical was "A heartbeat away from the best musical of the last 20 years," is well represented on Broadway this season. All Tickets Inc. notes that as The Phantom of the Opera continues its record-breaking run there are currently two revivals of his work running on Broadway—Jesus Christ Superstar and Evita. Next up will be the sequel to Phantom, which is entitled Love Never Dies.
Here's a quick overview of those four shows and Webber's amazingly productive career, which changed the manner in which Broadway shows are imagined and have provided those in the theatre with more work than perhaps any other single composer in the past 30 years.
The Phantom of the Opera
If your group wants to see The Phantom of the Opera, then there's still time.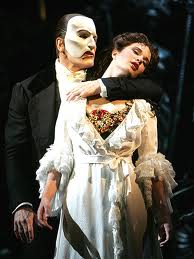 The musical opened on Broadway in 1988 and won seven Tonys, including Best Direction for Hal Prince and Best Book and Best Original Score. Every time this musical is performed on Broadway it adds to it record as being the longest running show ever to grace a Broadway stage. This past February it had its 10,000th performance on The Great White Way. This is a moving love story with some fine special effects and a score that reaches to the rafters and beyond.
Jesus Christ Superstar
Jesus Christ Superstar, which is currently being revived in a newly envisioned production directed by Tony Winner Des McAnuff. The original production in 1971 was nominated for four Tonys but won none. This production is nominated for two Tonys, including Best Revival Musical and Best Performance by a Featured Actor in a Musical.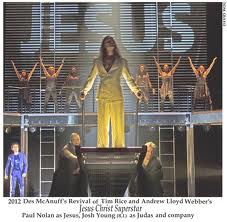 This rock opera retelling of the finals days of Christ's life on Earth was controversial. This new production focuses on the power of the operatic content as it moves the story forward towards its climax.
Evita
Evita, which opened September 25,1979, and closed on June 25,1983, after 1,567 performances and 17 previews, won seven Tonys, including another directing statue for Prince and another composition award for Webber. It was chosen as the Best Musical and Patti LuPone (Eva Perón) and Mandy Patinkin (Che Guevara ) both received Tonys for their performances.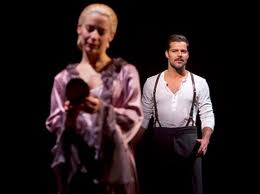 The current revival is up for three Tonys, including Best Revival of a Musical. Evita is a story that utilizes the philosophical and political conflicts between Eva Perón, as the ever-so popular, glamorous First Lady of Argentina, and Che Guevara, the Argentinian revolutionary. It is a big musical with a big story that investigates and reveals the human complexity of the enigmatic Evita.
Love Never Dies
Love Never Dies is sometimes called a sequel to The Phantom of the Opera, although it is also seen as a standalone piece. Webber started working on the story in 1990 but did not focus on the music until 2007. The story focuses once again on Christine Daaé.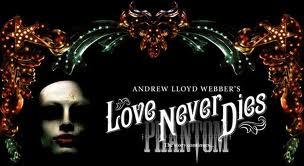 This time she is invited to perform at a new attraction on Coney Island, the Phantasma, by an impresario who is anonymous. She travels to New York with her husband and son and finds that it is the Phantom who has invited her to sing. This musical about obsessive passion takes place approximately a decade after The Phantom of the Opera. For Phantom lovers (and there are millions upon million) this looks to be a great group discount ticket that All Tickets Inc. can ably secure for you.
Andrew Lloyd Webber
What makes Andrew Lloyd Webber so popular? Certainly some elements, such as the amazing music, fascinating stories and characters and big production values, are evident. But it may come down to one concept when you consider all of Webber's shows. That concept is "theatricality," as he embraces the magnificence and power of live production. All Tickets Inc. can connect you with fantastic discount group tickets, a wonderful restaurant experience and much more. All are at great value as the more you book, the more you save. It is a wonderful time to enjoy Sir Andrew Lloyd Webber's creations on Broadway. Call All Tickets Inc. at 800-922-0716.