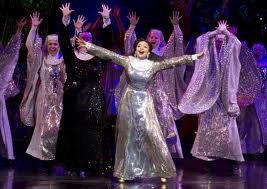 You may know Raven- Symoné from The Cosby Show or That's So Raven! Or even the movie College Road Trip. The engaging, 28-year-old actress is now impressing audiences on Broadway in Sister Act as she plays the role made famous in the movie by Whoopi Goldberg. In the role of Deloris Van Cartier, Raven is bringing down the house with her amazing performance. Sister Act is a huge hit as it offers audiences major laughs, heavenly production numbers and a theatrical experience that just about anyone and everyone can enjoy. Some of the folks from All Tickets Inc. stopped by to see the show the other day and were truly amazed by her performance.
On the Way to Broadway
Raven-Symoné, who was born December 10, 1985, first appeared as Olivia on The Cosby Show in 1989. She later appeared on Hangin' with Mr. Cooper and from 2003 to 2007 she starred in the Disney Channel series, That's So Raven.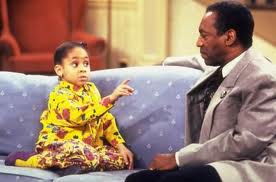 In the popular series, she played a psychic teenager named Raven Baxter. As Baxter, she was charged with keeping her psychic powers under control and a secret.
She also made forays into film as an actress and producer. Some of her films include Dr. Dolittle (1998), Dr. Dolittle 2 (2001) and College Road Trip (2008). She served as executive producer on the latter film. Her TV movies include Zenon: Girl of the 21st Century (1999), The Cheetah Girls (2003) and Cheetah Girls 2 (2006). Other projects include For One Night (2006) and Revenge of the Bridesmaids (2010).
Raven Has a Voice
Along with being impressed by her comic timing, acting ability and high-energy output, All Tickets Inc. loved Raven's voice. Although not widely known as a singer, she carried some solid credits with her onto the Sister Act stage. Her debut album, Here's to New Dreams, was released in 1993 and the single, "That's What Little Girls Are Made Of" made it to 68 on the US Billboard Hot 100. In 1999, her second album, Undeniable, was released.
While appearing on That's So Raven, she released her third album, This is My Time (2004). That recording has been Raven's top selling solo album to date, as it topped off at number 51 on the Billboard 200. In 2008, she finished her fourth album, which was called Raven-Symoné. It also did well, hitting number 159 on the Billboard 200.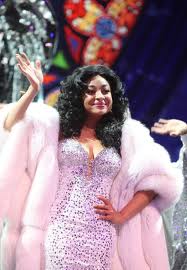 Her four albums have combined sales of 314,000 in the US and she has appeared on four film soundtracks that have sold a combined 4.1 million copies in the U.S. and more in foreign markets.
Broadway Debut with Sister Act
Sister Act marks Raven's Broadway debut and it is quite a coming out party. All Tickets Inc. has great group discounts for this show, which is a lot of fun. The show, which has been running for more than a year on Broadway, received Tony nominations for Best Musical, Best Actress in a Musical (Patina Miller) and Best Featured Actress in a Musical. Raven replaced star Patina Miller as Deloris on March 27, 2012. She is well worth the price of admission. Call All Tickets Inc. at 800-922-0716 for more information or to arrange a combo deal that includes the show and dinner.