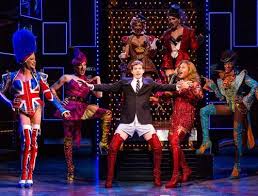 Broadway musicals are hot and so are group sales and discount tickets for these New York shows. Broadway group discounts can ticket buyers 40% or more. All Tickets group sales agents are experts at ensuring you'll save as much as you possibly can on the next Broadway musical you see. What should you look for when going the Broadway group discount ticket route? Here are a few suggestions.
Look for Personalized Service
The fact is all group ticket agents offer the same discounts on Broadway musicals. They differentiate themselves through their personalized service. This is a hallmark at All Tickets Inc. and it includes our commitment to work with you to make sure you get the best tickets possible to the show of your choice. We will coordinate each and every aspect of your trip, including transportation, meals, accommodations and other group experiences. If you'd like suggestions of how to enrich your Broadway experience, we'll gladly make recommendations.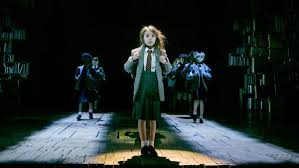 If you dread having to coordinate your group, All Tickets Inc. makes it easy through our Make-a-Group service. This service will help you effortlessly build your group, contact your group members and enable you to collect payments and inform members of developments and changes.
Extra Discounts
Although Broadway discounts for groups for a specific show are consistent and uniform, All Tickets does offer extra discounts for those who combine a Broadway show with another experience or event and we also provide our clients with special volume discounts. We're dedicated to making the total New York experience affordable and we'll gladly work with you to get you the best deal on your entire group experience.
Group Agency Comps
All Tickets Inc. often provides groups who purchase Broadway tickets with us complimentary tickets. These comps are paid for by All Tickets Inc. We run various promotions throughout the year. For our latest comp tickets promotions contact us at 1-800-922-0716. If you'd like to read about our present comp promo see our newsletter. By the way, producers will also sometimes offer groups comps. If they do, All Tickets Inc. will be able to secure those for you also.
Broadway Group Sales Experts
All Tickets Inc, the Broadway group sales experts, is ready to help you secure the best tickets, deepest group discounts on New York experiences and events and comps through our exclusive promotions and from producers. We're ready to work directly with you and make your group experience a premium one in every way possible.