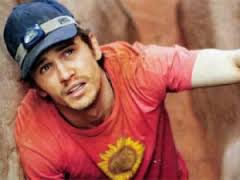 The revival of John Steinbeck's Of Mice and Men, starring James Franco and Chris O'Dowd is a hot ticket. Free group tickets, exclusively from All Tickets Inc., have made it an even hotter ticket. Take advantage of the Early Bird Discounts presently being offered through March 10. 2014, and if you order through All Tickets Inc., you'll get 1 free ticket for every 30 paid (up to 4 COMPS per performance per group).
Franco and O'Dowd
James Franco, who received a Golden Globe award for his portrayal of James Dean and was nominated for an Oscar for his work in 127 Hours, first captured the attention of audiences in 1999 on the teen TV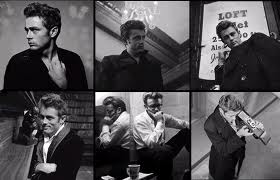 show Freaks and Geeks. Along with being an accomplished and popular actor, Franco is also a director, writer, producer, and editor. The multitalented Franco will be playing George, the rambling migrant worker trying to survive in California while also attempting to ensure his mentally challenged friend, Lennie, is able to continue to work, survive, and stay out of trouble.
Irish actor Chris O'Dowd has played a range of roles on television and in film. In 2011, he played Office Nathan Rhodes in Bridesmaids and was part of an ensemble cast that received numerous nominations for various awards, including Screen Actors Guild Award for Outstanding Performance by a Cast in a Motion Picture,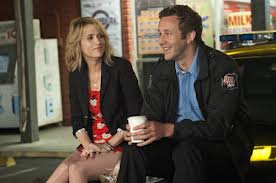 Broadcast Film Critics Association Award for Best Acting Ensemble, and Phoenix Award for Best Ensemble Acting. In Bridesmaids, he was nominated for and won the Irish Film and Television Award for Best Supporting Actor.
Also in the cast is Tony winner Jim Norton as Candy and Gossip Girl's Leighton Meester as Curly's Wife. Norton, who won the Tony Award for his featured role in Conor McPherson's The Seafarer, is currently appearing in Atlantic Theater Company's American premiere production of McPherson's The Night Alive off-Broadway. Meester makes her Broadway debut in Of Mice and Men.
Of Mice and Men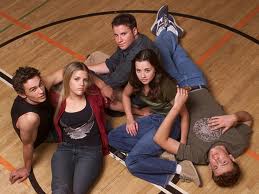 Of Mice and Men, which Steinbeck adapted from his novella of the same name, tells the tale of two friends, George and Lennie, who, although stuck in the life of migrant workers, dream of owning their own land some day that they can farm. George, who is smart, uneducated, and short tempered, desperately attempts to keep Lennie out of trouble.
Lennie, who is slow-witted, child-like but overpoweringly strong, has a hard time evading problems. Ultimately, George must make some exceptionally hard decisions regarding Lennie, when his friend gets himself in very deep trouble.
Like much of Steinbeck's work, Of Mice and Men focuses on the vulnerable and disenfranchised in society who, despite overwhelming odds against their happiness and wellbeing, manage to hold onto their dreams.
Comp and Early Bird Deadline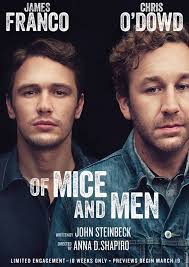 Group comps, which you may only get by ordering your group tickets through All Tickets Inc., and low priced Early Bird Tickets, where you can save 10% over already low group rates, are available until March 10, 2014. Tickets must be ordered and paid for by that date to qualify for both All Tickets' free ticket promotion and the Early Bird discount.
Contact All Tickets Inc. at 1-800-922-0716 to secure your comps and group tickets at an extra low price for Of Mice and Men. The show previews March 19, 2014, and opens on April 16 for a limited run that ends on July 27.