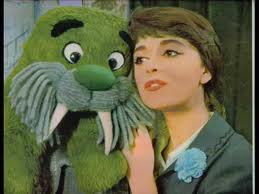 Molly and Sam deeply love one another in Ghost The Musical[/caption]It's a four-letter word, extremely powerful with deep meaning and often said in public in official ceremonies. "Love," as Lili sings in Carnival, "makes the world go 'round" and it's also an important ingredient in many Broadway musicals. One thing is for certain when it comes to love in musicals on Broadway or in real life, it ain't easy. Another thing that's certain is if you're interested in acquiring group discount tickets for any Broadway show that focuses on love, All Tickets Inc. can get the job done at a price that you'll LOVE. (Yes, that IS the theme of this blog.)
Three Little Words
Ghost The Musical is a supernatural love story focusing on the young couple Sam and Molly. Sam cannot say those three little words ("I Love You") to Molly, and instead when she says, "I love you" to him, he replies with "Ditto." That leads to the duet the couple sings entitled "Three Little Words." Sam is killed by an mugger not long after that moment.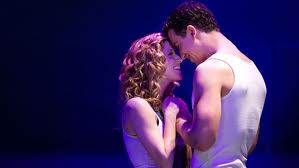 Ghost is a grand musical that turns on a grand theme and scheme that many of us have considered after we have lost someone. That is, "I wish I could see that person one more time." Sam's love for Molly is so great that he undertakes that journey, eventually traveling from the spiritual to the material world to save her life and to finally tell her that he does indeed "love" her. The moment is touching and there's not a dry eye in the house during those last minutes of Ghost The Musical as the two are reunited for one last time. To hear what Richard Fleeshman (Sam) and Caissie Levy (Molly) say about the love their character's share go to this exclusive All Tickets Inc. video clip.
Prepare Ye
The show that made composer Stephen Schwartz famous, Godspell, came back to Broadway this past fall and it is still running strong. The musical focuses on the teachings of Jesus as related in the Gospel of Matthew and Gospel of Luke and is told via the dramatization of parables through music, lyrics, dance and dialogue.
There's a major emphasis on loving your neighbor and treating others with dignity and respect in this uplifting, high-energy production of Godspell. "Day by Day," which was a huge pop hit in the early 70s, offers a very clear and sincere message when it comes to one's relationship to Jesus as the character sings of and to him:
Three things I pray
To see thee more clearly
Love thee more dearly
Follow thee more nearly
Day by day
It is, in essence, the anthem of this musical, which makes love the central theme in Godspell.
Love Never Dies
The longest running show in Broadway history, The Phantom of the Opera, has a sequel entitled Love Never Dies and it is on its way to Broadway. Phantom is an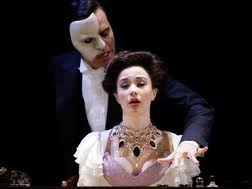 extremely passionate love story about a disfigured opera composer who haunts the undercarriage of an opera house and becomes obsessed with the young, beautiful singer Christine Daaé. The story and music have transfixed audiences on Broadway since it opened January 9, 1988, recording over 10,000 performances and still running today.
Love Never Dies continues the theme of obsession as Christine Daaé and her husband and young son travel to the US so she can make a special appearance on Coney Island at an innovative performance venue. The impresario that has enticed her to the US, whose identity is a secret, is that same Phantom who plagued her back in France. His deep longing and love for her has not died and the powerful story of Christine and the Phantom continues and unfolds in new and interesting ways in Love Never Dies.
New, Revival, Sequel = Love
Profiled above are just three Broadway musicals that focus on love. There are many other great shows that deal with this universal human emotion. All Tickets Inc. is offering a special COMP PROMO for Love Never Dies and various other musicals that are slated for a Broadway run, including Chaplin, Bring It On and Rebecca. Plus, we have amazing group discount tickets and special deals on restaurants and hotels for Ghost The Musical, Godspell and other Broadway shows. For more information or to order tickets, contact us today by going to our website or calling us at 800-922-0716.