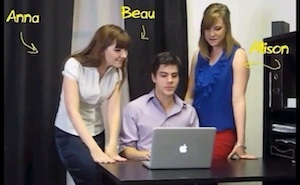 Broadway group sales, discounts for groups and All Tickets Inc. services are highlighted in our new video. We take a comic look at group sales, touring and more. Meet Anna, Allison and Beau, as the two young women set Beau on the right path to planning the next group excursion. Plus in the video you'll get a great idea about what All Tickets Inc. has to offer and how we can help make group planning and management easy and your entire experience first rate.
Service First
When it comes to Broadway group sales, planning group experiences and creating the trip that fits your tastes, interests and budget All Tickets offers topnotch service. We're dedicated to making sure that your experience is exciting, enjoyable and entertaining. We'll work with you to plan your trip in everyway. With access to hundreds upon hundreds of New York events, attractions and experiences, we know we'll be able to coordinate your group trip perfectly.
Broadway, NYC, Plus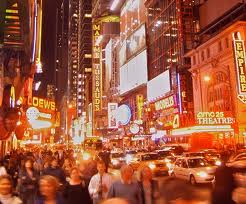 All Tickets Inc. is more than Broadway group sales. As you'll see in our video featuring Anna, Allison and Beau, we offer the total New York experience. Restaurants, hotels, transportation and experiences such as waterway tours and excursions, the 9/11 Memorial, a vast array of museums and galleries and sites such as the Statue of Liberty and Empire State Building are all available. Our website offers free directories focusing on NYC and the surrounding New Jersey area.
New Touring Opportunities
Plus, All Tickets Inc. is very excited about new touring opportunities for groups. Our King Ludwig Tours take you to Germany, Austria and Switzerland for an experience that combines awe inspiring natural wonders of the region with deep and rich historical, cultural and artistic roots. It's a one-of-a-kind experience.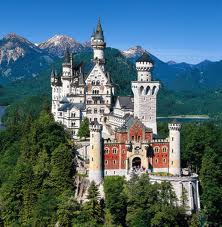 All Tickets Inc. is also offering Barnstormer Tours. The original Barnstormers trekked across the U.S. offering plays to the local populace often in rural regions where the closest thing to a theatre was a barn. We won't be seeing plays in barns, but our Barnstormer Tours will take your group to various areas in the U.S., including the Mid-Atlantic and New England states, for tours, wonderful theatre and great cultural experiences.
Contact Us
For Broadway group sales and discounts, including extra savings when you combine events, experiences and services (Combo Deals) and when there is a large group (Volume Discounts), and a vast variety of other offerings all delivered with personalized service, All Tickets Inc. can't be beat. That can clearly be seen in our video as Anna and Allison teach Beau the ropes of group planning. Contact All Tickets Inc. today to get started on planning your next group trip.