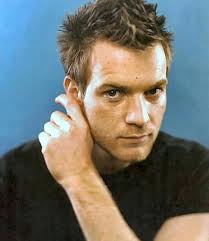 The revival of The Real Thing by Tom Stoppard will star Scottish actor Ewan McGregor. The Roundabout Theatre, which will produce the show as part of its 2014-1015 season, made the announcement, noting that McGregor will be in previews at the American Airlines Theatre starting October 2, 2014 and that the show will open on October 30. The Real Thing is scheduled for a limited engagement, which will end on January 4, 2015.
A Tony-Winning Role
Jeremy Irons starred as Henry on Broadway in the original 1984 production and won the Tony. The 2000 Broadway revival featured Stephen Dillane as Henry, and he, too, won the Tony. Will McGregor be next in line for Broadway's most prestigious award? Henry is one of those roles that actors can't wait to sink their teeth into.
Life Imitates Art
In The Real Thing, Henry, a playwright, has written a drama about a couple whose relationship is going downhill. Henry's wife, Annie, is cast in the lead role of his play. At the same time, Henry finds himself in a marriage that mirrors the one he wrote about, and he decides to engage in an affair with a mutual friend of the couple. Art imitates life or does life imitate art in The Real Thing?
McGregor on Stage
This may be McGregor's first time appearing on Broadway, but he does have some big time stage experience. He was last seen on the London stage in 2008 opposite Chiwetel Ejiofor in an acclaimed production of "Othello." McGregor earned an Olivier Award nomination for Best Actor in a Musical when he appeared in Guys and Dolls with Jane Krakowski in the West End. There has been no announcement yet as to who will star opposite McGregor.
Upcoming McGregor Movies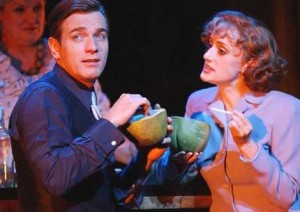 On Christmas Day, the film August: Osage County with McGregor, Meryl Streep and Julia Roberts, will open. This is the film adaptation of Tracy Letts' Pulitzer Prize-winning play.
Other projects include the recently wrapped western Jane's Got a Gun, and, he is filming Mortdecai opposite Johnny Depp and Gwyneth Paltrow. Mordecai is an action-comedy.
Stay Tuned
For more information on Ewan McGregor and the revival of Stoppard's The Real Thing stay in touch with All Tickets Inc., and for group tickets to any Broadway show, contact us at 1-800-922-0716. We have great seats, special offers, and extra discounts on combo deals, including additional savings on dinner and a show, for all theatre groups.