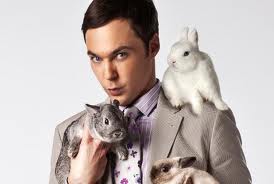 It's springtime and as we head into the summer we tend to turn a tad more lighthearted. This is the perfect time to get a group together, take advantage of large discounts and see in a comedy. All Tickets Inc. can get your group great discount tickets to the comedies below. Plus, we'll also save your group money on restaurants, accommodations and sightseeing opportunities. Just contact us by clicking on this link or call All Tickets at 800-922-0716.
Don't Dress for Dinner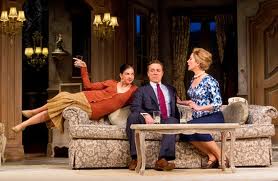 This is a sexy, rollicking farce by Marc Camoletti. It's got those wonderful, unpredictable plot complications you find from a master comedic writer. The basic plot works like this—through their indiscretions, a husband and wife set into motion a hilarious series of events that just get funnier and funnier. Don't Dress for Dinner is a hilarious evening filled with sexual innuendo, misinterpretations and unrequited passions.
Harvey
The classic, Pulitzer Prize winning comedy by Mary Chase has been revived as Elwood P. Dowd shares his vision of the world with us once again. The sweetheart Dowd and his invisible six-foot rabbit and best friend Harvey will lighten and enlighten your evening. Harvey stars Jim Parsons as Elwood P. Dowd. What a beautiful show!
One Man, Two Guvnors
Playing the lead role, James Corden made One Man, Two Guvnors a comic hit in London. The story focuses on Francis Henshall (Corden) who has made a deal with "Two Guvnors." One is a local gangster and the other is a criminal in hiding. Now Henshall finds himself lost in a laundry list of schemes, romantic connections and extortions. As the stakes rise and situations become more complicated the laughs multiply. Will he survive? Probably, it's a comedy and a crazy one at that.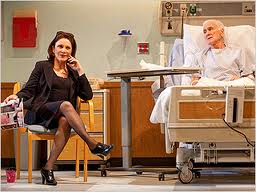 The Lyons
Playwright Nicky Silver has his own unique vision of family. In The Lyons this vision includes a dysfunctional family in a major crises led by a matriarch who is about a self-consumed as one can be. Linda Lavin stars as Rita the matriarch in this revealing, emotional and very different comedy.
Great Timing!
If you're considering booking group discount tickets for one of these shows, then you've got great timing. The friendly, professional staff at All Tickets Inc. is ready to serve you—answering your questions, booking your show and taking care of any needs you may have. Call us today at 800-922-0716.