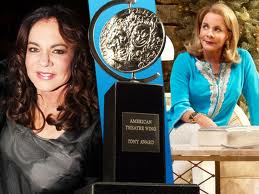 In our last blog, All Tickets Inc. offered some fine Broadway shows for those wanting to have a good laugh. Actually, a good many laughs. A wonderful comedy can do a lot to make you forget a tough day, help you relax or get you to let go of anything negative in your life. In a very different way, a moving drama can do the same thing. Currently, there are nine dramas running on Broadway and the staff at All Tickets can ensure that your group gets the best seats and the biggest discounts for these shows.
Shows to See
Currently, there are nine dramas running on Broadway and the staff at All Tickets can ensure that your group gets the best seats and the biggest discounts for these shows.
A Streetcar Named Desire
Directed by the innovative and insightful Emily Mann this production of A Streetcar Named Desire stars Blair Underwood
as Stanley Kowalski, Nicole Ari Parker as Blanche DuBois, Daphne Rubin-Vega as Stella Kowalski and Wood Harris as Mitch.

This is one of Tennessee Williams' most passionate plays as the animalistic Stanley and refined Blanche find themselves in an extreme conflict that puts Blanche's sister and Stanley's wife Stella between the two. A Streetcar Named Desire is one of Williams' very best dramas and it is wonderfully rendered by a fine cast. The show received one Tony nod.
Clybourne Park
The Pulitzer Prize winning play Clybourne Park by Bruce Norris utilizes characters and elements from Lorraine Hansberry's magnificently written A Raisin in the Sun. Set in the Chicago neighborhood of Clybourne Park, this is an imaginative, theatrical drama about race relations. Winner of the Olivier Award in London and now nominated for a Tony as Best Play, Clybourne Park is a truly unique piece of theatre.
Death of a Salesman
Arthur Miller's Death of a Salesman stars Phillip Seymour Hoffman as the iconic salesman Willie Loman. This much anticipated production of what is considered to be one the America's greatest dramas is masterful.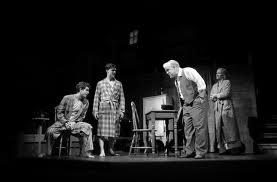 This is a once in a lifetime experience. Philip Seymour Hoffman is nominated for a Tony and the play earned a nod from the Tony committee as Best Revival. Andrew Garfield and Linda Emond both have Featured Role nominations.
End of the Rainbow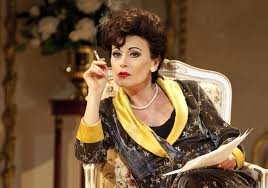 Tracie Bennett stars as Judy Garland in End of the Rainbow. The drama looks at the charismatic Garland as she focuses on making one last attempt at a comeback. Featuring numerous songs that Garland made famous, End of the Rainbow is a premium drama with an amazingly moving and truthful performance by Bennett. In London, she won the Olivier for this role and is now nominated for a Tony!
Other Desert Cities
With five Tony nominations, including Best Play, Best Actress In A Leading Role In A Play (Stockard Channing) and Best Actress In A Featured Role In A Play (Judith Light), Other Desert Cities is considered to be one of the best of this season. It was remounted on Broadway after a successful Off-Broadway run. What happens when a novelist uses her real family's history for the basis of her work? In Other Desert Cities there's a lot of intense conflict. Written by Jon Robin Baitz and directed by Joe Mantello, this is a topnotch production.
The Best Man
The revival of Gore Vidal's drama about the politics of picking a presidential nominee at the national convention, The Best Man, garnered Tony noms for Best Revival and for Beat Performance by an Actor in a Lead Role in a Play (James Earl Jones).Although written back in the mid-20th century, this play still resonates today. The Best Man has an all-star cast too! This is a limited run so be sure to catch it!
The Columnist
John Lithgow has returned to Broadway and received a Tony nomination for his efforts in the role of Joseph Alsop in The Columnist. The drama, which is written by David Auburn, focuses on political intrigue in Washington, D.C. in the 1950s. You may remember that playwright Auburn won the Pulitzer a few years ago for the engaging Proof.
Venus in Fur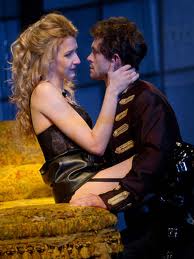 Written by David Ives and directed by Walter Bobbie, this sexy, two-character play offers audiences a highly theatrical game of cat and mouse. Nominated for the Tony for Best Play, Venus in Fur is a time shifting, clever and emotive play that stars Nina Arianda as the young, talented actress Vanda. For her interpretation of Vanda, the woman who is up for a role she desperately desires, Arianda received her second Tony nomination in as many years. Venus in Fur is also nominated for Best Play.
War Horse
War Horse, which won last year's Tony for Best Play, is running strong. This highly emotional and richly theatrical drama utilizes advanced puppetry techniques to help create what is a deeply moving story about a young boy and his horse. The horse, which is conscripted into service in World War I, goes on a remarkable adventure, as does the boy, who follows him into battle. War Horse is dynamically told tale.
Hefty Group Discounts
This is the perfect time to book one of these shows for your group through All Tickets Inc. The discounts are huge and All Tickets can put together a value-based combo deal that includes attractions, meals, accommodations, other shows and more. Simply contact us here or call All Tickets at 800-922-07168. ATI also has excellent group discounts for comedies and a special Comp Promo for upcoming Broadway shows.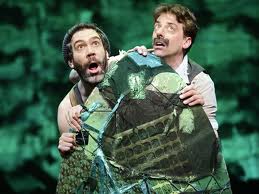 Coming up we look at Peter and The Starcatcher—a play that's great theatre but tough to define as fare as genre goes. So with that dilemma facing us, we decided to give it a blog of it's own!