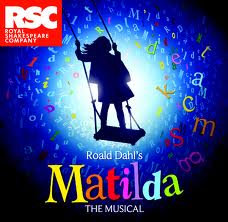 All Tickets Annie and Matilda group discounts are sweeter now. Buy 100+ group discount tickets to these Broadway musicals and get 5 COMPS. Group discount tickets are our specialty. That's true. But they are not our only specialty.
We offer groups THE TOTAL NEW YORK EXPERIENCE—Broadway shows, special events, NYC attractions, maritime experiences, hotels and meals all at fantastic discounts. The more you buy, the more you save at All Tickets.
Why did we create this special COMP EVENT, which we highlighted in our most recent newsletter, around Matilda and Annie? There are many reasons. Here are a few.
Why Annie and Matilda?
Annie won Best Musical, Book, Score and more when it premiered in 1977 for its six-year run. Matilda earned 7 Oliviers (setting a record this year) and was chosen as Best Musical by every major awarding entity in London. We're coupling these two extraordinary musicals in our COMP EVENT because both are premium shows that are great for schools, families and just about any group that wants to see a winning Broadway show.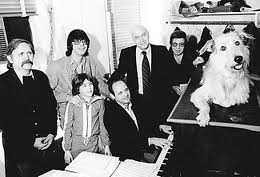 We want a lot of people to see these productions. At the same time, we want to make them as affordable as possible. The demographic for these two shows is huge and we want as many people as possible to experience All Tickets renowned service, innovative programing and premium products.
Combo Deals
What sort of combo deal do you want? Maybe you're going to see Annie and would like to take your group to lunch and a Step-On Tour of Times Square. We will arrange every detail and ensure you a great price.
Maybe you have a specific amount that you're able to spend per person. That's fine, we'll get you great tickets to Annie or Matilda and present you with various scenarios that fit your budget and offer amazing entertainment value.
Perhaps you're going to stay overnight or for a few nights. All Tickets will arrange hotel accommodations, meals and events—visit the Statue of Liberty, enjoy a tour of Central Park and take in the unbelievable Hayden Planetarium. We'll arrange your itinerary, coordinate your stay and get you the lowest possible price.
Plus, there's our COMP EVENT. Remember 30 tickets gets you 1 COMP, 60 is good for 2 COMPS, 90 equals 3 COMPS and 100 or more 5 COMPS.
Group Development Anxiety We're There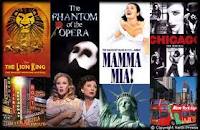 One thing that deters people from saving huge amounts of cash through group sales is the hassle involved in coordinating all the elements involved in dealing with a group. But our special COMP EVENT saves groups an additional 5% overall when they take advantage of the full offer. You don't want to miss out on that! Still, you don't want to have to run around and collect the money, deal with checks, call people with updates, etc. All Tickets has a great solution.
Call us at 800-922-0716 and express your group creation anxiety and we will Make-A-Group for you. We simply need some basic information from you to create your personal webpage where you can oversee your group. You'll be able to contact everyone instantly, collect payments effortlessly as people pay with their credit card and send updates to your group. Secure, safe and effortless—our Make-A-Group experience is as easy as it gets.
Don't miss out on fantastic discounts and huge savings. We'll make it easy for you to save money.
Hits on the Horizon
Ticket orders for Annie have been keeping us busy and Matilda inquires are numerous. We know that both of these Broadway musicals will be must see experiences. All Tickets wants to make sure that you can see either or both of these shows at the lowest prices possible. Contact us today through the Internet or by calling 800-922-0716. To qualify for our special COMP EVENT for Annie and Matilda orders must be confirmed by July 16, 2012.