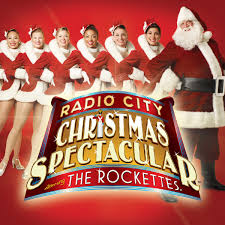 October is a very exciting time for groups in NYC and All Tickets' Buzz Stream will look at group discount opportunities and experiences throughout the month. We'll preview a range of exciting offerings, including those related to Halloween, Thanksgiving and other holiday topics and themes.
NY Botanical Garden
The New York Botanical Garden offers two popular holiday themed shows. This first is their annual Haunted Pumpkin Garden, featuring thousands of intricately carved, globular, orange gourds. That event runs from September 20th to October 31st. The Garden's Holiday Train Show is another fantastic annual exhibit that groups of all ages love. Every kind of train can be seen rushing through and around detailed settings. It's a complete world of running railroad stock and engines. The train exhibit starts in the middle of November and runs until the middle of January. Plus, there are many other great events and exhibits at the New York Botanical Garden during this time.
Christmas Shows
In our Buzz Stream, we will preview two wonderful Christmas shows, plus other events related to the holiday such as the Christmas tree lighting at Rockefeller Center and the Macy's Thanksgiving Day Parade. If you're looking for a show with a massive Christmas theme, impressive effects, and great dancing, then the Radio City Music Hall Christmas Spectacular is a must-see. Also on tap for the season is a limited run of Dr. Seuss' How the Grinch Stole Christmas. Find out more about this audience favorite, which stars Broadway vet Jeff McCarthy.
What Makes Broadway Special
There are many different aspects of the Broadway experience that help to make it truly special. All Tickets Inc. will be looking at some of those things, including stars who will be appearing on The Great White Way this season. Find out when Helen Mirren will play Queen Elizabeth II in The Audience, what play will mark Hugh Jackman's return to Broadway; and in what shows will Glenn Close, John Lithgow, James Earl Jones, Brian, Dennehy, Carol Burnett, Alan Alda, and other stars appear?
Along with the stars, every year Broadway features amazing revivals. This year many Pulitzer Prize winning shows will be remounted, including You Can't Take It With You, A Delicate Balance, and Love Letters. Plus, there are numerous classic musicals coming back, including On the Town, On the Twentieth Century, and The King and I.
Check Us Out Throughout October
Visit our blog often in October to find out about exciting group opportunities, specials, and deals; to read about upcoming events, and to get the latest news and insights. If you have questions about group experiences and events and anything and everything New York, please contact our experienced and knowledgeable group sales agents by calling 1-800-922-0716. They will be glad to help you in any and every way.