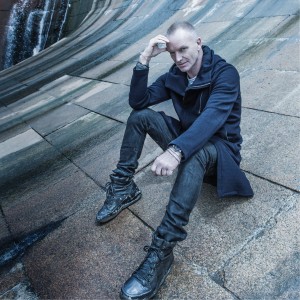 One new show, The Last Ship, with music and lyrics by Sting and book by John Logan and Brian Yorkey, began performances last night while, Soul Man, which had a short run at Circle in the Square last year, is getting ready to begin an Off-Broadway run. Plus, it's been announced that Tony-winning director Kenny Leon will be directing the revival of Children of a Lesser God.
The Last Ship
The Last Ship, which is directed by Joe Mantello, will open on October 26 at the Neil Simon Theatre. The musical, which is based on Sting's boyhood experiences, focuses on a small English shipbuilding village, which is undergoing extreme financial distress. When a young man, Gideon Fletcher, returns home to the town after journeying for years around the world, he discovers how precious and important his hometown is. In a symbolic show of strength, the people in the town decide to erect a massive monument to the industry and way of life that has sustained them. Rachel Tucker, who is well known on the West End, and Broadway favorites Michael Esper and Aaron Lazar star in The Last Ship.
Soul Man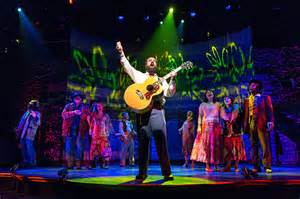 Soul Man, the musical about the simultaneously controversial and beloved father of popular Jewish music, rabbi Shlomo Carlebach, will begin performances on November 25th. The musical features music by Shlomo Carlebach, lyrics by David Schechter with additional lyrics by Carlebach and a book by Daniel S. Wise. It opens on December 14th at The Actors Temple.
Soul Man tells the story of the "Rock Star Rabbi" of the 1960s who tried to harmoniously blend his traditional beliefs with the "free love" generation. The show delves into Carlebach's friendship with legendary jazz singer Nina Simone and offers insights into this highly complex religious and musical man.
Children of a Lesser God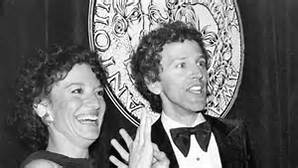 Playwright Mark Medoff 's Children of a Lesser God, which opened on Broadway in 1980, is set to return to the legitimate stage for the first time. Following a highly successful run at the Mark Taper Forum in Los Angeles, the Broadway production, directed by Gordon Davidson, opened on March 30, 1980 at the Longacre Theatre. It ran for 887 performances. The original cast included Phyllis Frelich as Sarah and John Rubinstein as James. Both won Tonys for their roles.
Children of a Lesser God is the story of James Leeds and Sarah Norman. James is a new teacher at a school for the deaf, while Sarah is the school's former star student who made the decision to stay at the school, performing cleaning chores, rather than venturing out into the world. Upon arrival, the new teacher takes an immediate interest in Sarah. As they become romantically involved, James attempts to persuade Sarah to communicate orally through lip reading. Their relationship becomes a battle of wills as Sarah refuses to acquiesce to James' wishes, and he refuses to relinquish his desire to have her communicate on his preferred level. Children of a Lesser God is a powerful play about individuality, relationships, and conformity.
The Power of Theatre
Whether you want to see a drama, enjoy a light musical, engross yourself in a comedy, or become part of a unique theatrical event, All Tickets Inc. will ably help you purchase the tickets you desire to the show you want to see at big savings. We are your group sales specialists.