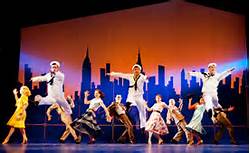 There are some great Broadway musical revivals on the boards. Some have been up and running for a while, while others are just beginning their runs. Here are five Broadway revivals that groups love. Each is uniquely stellar.
On the Town
This is a big production that seems to continuously top itself with its astounding production numbers, outstanding costumes, sets, and lights, and fine performances. The choreography by Joshua Bergasse is electrifying and John Rando's direction is right on target. This is a stunning revival of a musical by some of Broadway's most accomplished artists, Leonard Bernstein, Betty Comden and Adolph Green. On the Town is in previews and opens October 16th.
Pippin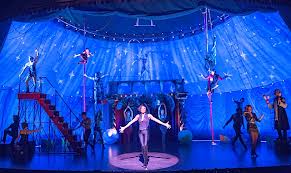 This Tony-winning revival of the Stephen Schwartz and Roger O. Hirson musical utilizes a circus motif that has given it new life. This is the first major Broadway revival of the show, which was originally directed and choreographed by Bob Fosse. The revival, which comes from ART, is directed by Diane Paulus and choreographed by Chet Walker. Gypsy Snider has done a wonderful job in devising the circus aspect of this show. Pippin is a truly magically show.
Side Show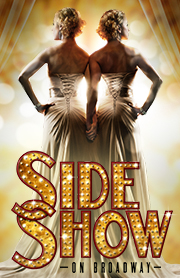 The musical Side Show, which had an original Broadway run in 1998, comes back to the Great White Way revamped, reworked, and rewritten. There's a lot of excitement about the reimagining of this musical which is about the legendary conjoined Hilton twins, Daisy and Violet, as they rise from side show attractions to glamorous stars. Academy Award winner Bill Condon, the Academy Award winning director who gave us Chicago, Dreamgirls, and Gods and Monsters, makes his Broadway debut. The musical Side Show starts previews on October 28th and opens November 17th.
Hedwig and the Angry Inch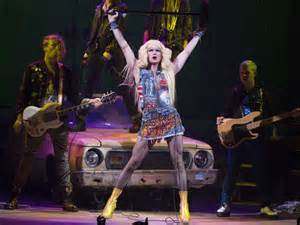 The much-anticipated New York revival of Hedwig and the Angry Inch lived up to all expectations. The rock musical is about a transgender woman whose operation and musical career have gone off track. Created by John Cameron Mitchell and Stephen Trask, this production was nominated for 8 Tonys and won four. Tony-winner Neil Patrick Harris had been replaced by Andrew Rannels (Book of Mormon) and Rannels has been replaced by Michael C. Hall. (Six-Feet Under and Dexter on TV and Cabaret and Chicago on Broadway). Hedwig and the Angry Inch is a counter culture piece that totally entertains.
Chicago
Really, you just have to say the title and you know why this Kander and Ebb musical with a book by Bob Fosse and Ebb is a must-see. This is the second-longest running musical on Broadway and the longest running American musical. The story of American corruption, illicit love, and criminal passion is mesmerizing. Chicago is a classic.
Great Group Deals
For group deals on these five revivals and all Broadway musicals and play contact All Tickets Inc. at 1-800-922-0716. We will get you great seats at a great price, and All Tickets can also save you money and everything and anything New York.