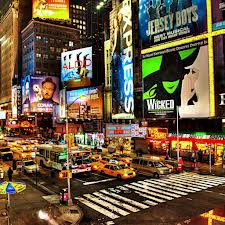 You're planning a group experience and you're going to get a lot of people together to see a Broadway show. Great idea! But what show are you going to go and see? If you're a tour operator certainly you're going to want to attract as big of a group as you possible can.
If you're an individual making plans for your school, church, business, or an organization, you'll want to ensure that your group experience is a winner. In taking on this job, you may even be feeling that pressure that many people start to experience when they decide to facilitate such a project. We call it "what if anxiety?!" With this type of worry, your head begins to spin as all sorts of "what if" questions start to fill your brain.
Questions such as:
What if people hate the show?
What if I don't order the right number of tickets?
What if the weather is bad?
What if the seats are terrible?
What if I've picked a non-family show for my family group?
What if we lose out tickets, are late, get lost…?
A Few Things to Consider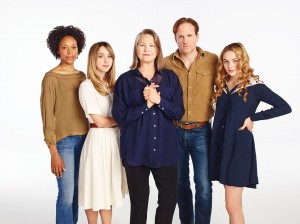 As you can see, the what ifs can go on forever, escalating out of control.When you're planning your Broadway group experience it's a good idea to do some research. Even if you know what is currently on Broadway and have done this before, take some time to find out what's happening, what may be new, and what new trends are developing. There may be shows on the horizon of which you are unaware, or productions that are closing, or a star who has decided to replace a lead in a musical or play that is presently running.
Also consider what else your group may want to do. Might they also want to have a meal, go to a museum, or enjoy a cruise around Manhattan? Are you thinking about staying overnight, utilizing transportation when in the City, or venturing across the river to New Jersey?
If the answer to any of these questions is "yes," then you're head may start to feel as if it's going to fly into space. Now you've got to call around and get group rates for various types of services and events. This Broadway group musical ticket project is turning into something akin to the planning that goes into the Macy's Thanksgiving Day Parade. Your brain is beginning to hurt. You feel as if you're getting a migraine.
Working with a Licensed Group Sales Agent
There are reasons as to why group sales agents exist. One reason is to get your group the best price possible on Broadway tickets, hotel rooms, meals, and various other services and experiences. They are ready to help you plan out your entire group experience, to answer any questions you might have, and to act for your benefit in any way possible. They also exist to ensure quality, to make your job as effortless as possible, and to make sure that everything goes right for you and your fellow group members from start t finish. They are your remedy for all and any headaches, and they are your stress reliever. At least, that's how we see it at All Tickets Inc. (ATI).
Contact ATI Today with Your Questions
If you're planning a group trip to New York City, whether it's for a day, a weekend, or a week, contact All Tickets Inc. with your questions; we'll be happy to help you. Also, please feel free to use our website to the fullest- utilizing our free directories; checking out all of our listings of shows, services, and experiences; and using our resource pages and Buzz Stream blog. All Tickets Inc. exists to make sure that you have a stress free, totally enjoyable, and wondrously memorable group experience in the greatest city in the world. So, please, utilize us! You can contact ATI by clicking here or calling 1-800-922-0716. We are ready to serve you.