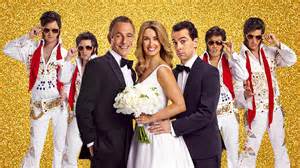 It's not exactly under the radar. The musical comedy Honeymoon in Vegas had a very fine run at the Paper Mill Playhouse. It got good reactions, sold well, and impressed many. Right now it is in previews on Broadway. Those previews started about three weeks ago, and they will continue for about five more weeks. Chances are the show you see now will not be the show that arrives on the boards on opening night.
So, will Honeymoon in Vegas be a big hit? You never can tell with any show, but one thing is for certain, this musical comedy has a lot in its favor. Here are five reasons why this Broadway musical could be the next much sought after Broadway experience.
Paper Mill Playhouse Production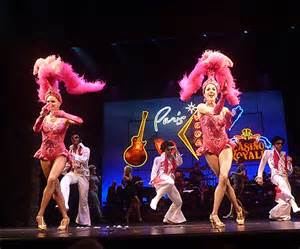 The Paper Mill Playhouse, which most recently gave Broadway the hit musical Newsies, not only has a great reputation, but their production of Honeymoon in Vegas. Plus, which was mounted this past summer, got very strong reviews. That included an extremely positive notice from the NY Times lead reviewer. That's not a bad start for a show transferring to Broadway.
McClure, Danza, O'Malley
Three very strong and experienced Broadway performers, Rob McClure (Jack Singer), Brynn O'Malley (Betsy Nolan), and Tony Danza (Tommy Korman), are in lead roles. This cast knows how to play musical comedy, and they have good connections on stage.
The Writing Team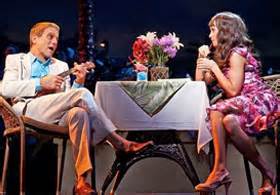 This is a solid duo. Honeymoon in Vegas is adapted by Jason Robert Brown (music and lyrics), who has numerous Tonys, including two 2014 Tony Awards, one for Best Original Score and one for Best Orchestrations for The Bridges of madison County. Andrew Bergman is a screenwriter. Whose comedy credits include Blazing Saddles, Soapdish, and Honeymoon in Vegas. Can these two write a winning musical comedy? One would think, yes.
Solid Directing and Choreography
Gary Griffin directs and Denis Jones choreographs. Both performed the same duties for the Paper Mill production. Griffin first came to light on Broadway as the director of The Color Purple, and Jones has previously been a dance, dance captain, and associate choreographer on The Great White Way. His last Broadway project was Legally Blonde.
Time is on Their Side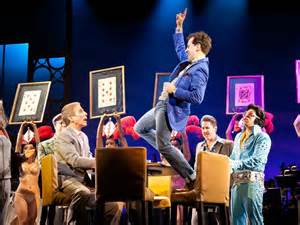 The musical comedy started previews at the Brooks Atkinson Theatre on November 18th. They will be working the show and solidifying the entire piece until opening night, which is January 15, 2015. That's a solid chunk of time to get this musical polished and sparkling for Broadway.
Group Rates for Honeymoon in Vegas
All Tickets Inc. has low group rates for Honeymoon in Vegas. Plus, our professional staff of New York group ticket agents can also help you plan your entire day, weekend, or week in NYC. All Tickets offers various services, including itinerary planning, theatre education programs, discount hotel and meal reservations for groups, and more. We can connect you with anything and everything New York, and all at a very fine price. Call us today at 1-800-922-0716. To get on our email list and receive our weekly newsletter, which includes a wealth of information about what's happening and great deals, click here.