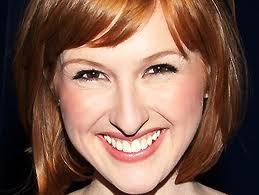 Erin Mackey will play Oona O'Neill in Chaplin The Musical. See it with group discounts and COMPS from All Tickets.In today's blog, All Tickets, which has low group discounts and a COMP Promo for Chaplin The Musical, highlights the Broadway cast that was recently announced for the show. Chaplin, a musical with lyrics and music by Christopher Curtis and book by three-time Tony Award winner Thomas Meehan (Annie, The Producers, Hairspray) and Curtis, will preview on August 21st and open on September 10th at the Barrymore Theatre. Up until recently the only cast member confirmed was Rob McClure who had played the tramp at the La Jolla Playhouse.
Joining McClure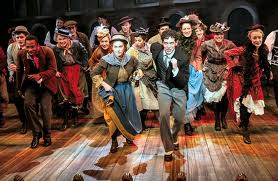 Chaplin The Musical stars Rob McClure who created the role at La Jolla PlayhouseAlso from the La Jolla Playhouse production of Chaplin The Musical is Jenn Colella who will play Hedda Hopper. Erin Mackey will play Oona O'Neill, the daughter of playwright Eugene O'Neill who married Chaplin when she was 18 and he was 54. Other principals in the 24-person cast include Jim Borstelmann as Alf Reeves, Michael McCormick as Sennett/ McGranery/Emcee, Christiane Noll as Hannah Chaplin, Zachary Unger as Young Charlie/Jackie and Wayne Alan Wilcox as Sydney Chaplin.
Also included are Justin Bowen, Emilee Dupré, Sara Edwards, Leslie Donna Flesner, Lisa Gajda, Timothy Hughes, Ethan Khusidman, Ian Liberto, Renée Marino, Michael Mendez, Sarah O'Gleby, Hayley Podschun, Adam Rogers, William Ryall, Eric Santagata and Emily Tyra.
Cast Credits
McClure appeared on Broadway as Princeton/Rod in the Tony Award-winning musical Avenue Q. In the 2002, he marked his Broadway debut in the revival of I'm Not Rappaport which starred Judd Hirsch and Ben Vereen. His most recent New York appearance was in the titular role of Where's Charley? for City Center Encores!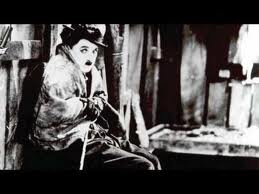 Chaplin's The Gold Rush was an epic and yet solitary film.
When she was 11 Erin Mackey, who plays Chaplin's last great love, was Lindsay Lohan's double in the 1998 remake of the film The Parent Trap. On Broadway, she played Glinda in Wicked and appeared in Sondheim on Sondheim. Mackey was cast as Laura Osnes replacement in the 2011 revival of Anything Goes, playing Hope Harcourt.
Other credits for cast members in Chaplin The Musical include Christiane Noll as Mother in the Broadway revival of Ragtime. Noll was nominated for a Tony Award for her work. McCormick played in Broadway's Curtains; Borstelmann was in Chicago and Colella, who is now in the Off-Broadway show Closer Than Ever, starred in Urban Cowboy and High Fidelity on The Great White Way. Wilcox has numerous Broadway credits, including Coram Boy, The Normal Heart and Priscilla Queen of the Desert.
All Tickets Group Discounts
Along with generous group discounts on tickets for Chaplin the Musical, All Tickets is offering COMPS, including Producer COMPS at 1 per 10 tickets purchased and All Tickets' exclusive COMPS, which are in addition to those offered by the producers. All Ticketsis providing 1 COMP for every 25 tickets purchased (up to 4 per group per performance). For more information on these generous COMP offers and discounts for Chaplin The Musical contact all tickets through this link or by calling us at 800-922-0716.