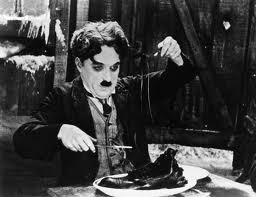 He was one of the most recognized personalities in the world and considered by many to be a genius. He was basically uneducated and held the belief that Shakespeare could never have written all those brilliant plays he's credited with because he lacked much of an education. (Ironic, as that was one genius who lacked formal schooling casting doubt upon another due to the fact that he lacked the paperwork necessary to make him extraordinary.) Many years ago PBS ran a series entitled Undiscovered Chaplin and it was fascinating. It was a biography on the man and his work and it included rare footage newly discovered of Chaplin in rehearsal. The exacting precision, amazing developmental process and striving for perfection were revealed in those clips. The man who made everything look easy on film had a painstaking methodology that knew no compromise.
Broadway Bound
As we recently reported in an earlier blog, Chaplin The Musical is bound for Broadway. All Tickets Inc. is running a special COMP PROMO for the show, which includes 1 complimentary ticket for every 30 bought and a total of 4 tickets per group per performance. This COMP PROMO is from All Tickets ONLY. We have also learned that we will be able to offer group tickets at very competitive prices. All Tickets Inc. will be sending out an eblast on this on Friday.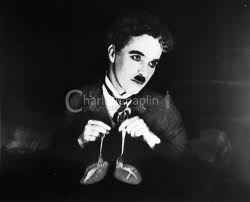 Chaplin debuted at the La Jolla Playhouse in 2010. It was then called under the name Limelight: The Story of Charlie Chaplin. The musical received the San Diego Theatre Critics Circle's Craig Noel Award for Best Musical.
The Creatives
Warren Carlyle, who recently choreographed this season's revival of Follies and directed and choreographed Hugh Jackman: Back on Broadway, is directing and choreographing the show. Christopher Curtis is the composer and lyricist for Chaplin. He created the theme song for the film The Break, which starred Martin Sheen and the theme song for the TV show A Wedding Story . As a performer, he has appeared with numerous artists, including as Stevie Wonder. Curtis also co-wrote the book to Chaplin with Thomas Meehan, a Tony Award winner who worked as a writer on The Producers, Annie and Hairspray.
Chaplin's Legacy
Charlie Chaplin, who was raised in extreme poverty and became a musical hall performer before making his way to Hollywood and stardom, was responsible for writing, directing and starring in some of the silent era's biggest films, including The Gold Rush and City Lights. Other classics include Modern Times and his send-up of Adolf Hitler, The Great Dictator.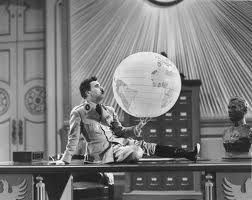 Chaplin became exceptionally powerful in Hollywood when he joined forces with other luminaries including Douglas Fairbanks, Mary Pickford, D. W. Griffith and William S. Hart to create new film distribution company called United Artists. The entity was established in January 1919.
An Amazing Life Story
Chaplin had a truly amazing life that included many personal and professional triumphs, challenges and defeats. He was married four times and had a dozen children.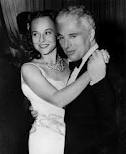 His last marriage was to Eugene O'Neill's daughter, Oona O'Neill. She was 18 and he was 44. They had eight children, the first being actress Geraldine Chaplin. They were married from 1943 until his death in 1977. There's a lot more to this complex man's story and a musical journey seems to be appropriate for the man who wrote the standard "Smile." For more information on group discount tickets to Chaplin contact All Tickets at 800-922-0716 or send us an email by going to our website.