There's a lot happening on Broadway and a lot more to come. We've got news on two musicals, including the latest show directed by Tony-winner Diane Paulus, Finding Neverland, and the Barry Levinson/Sheryl Crow musical Diner, which is based on Levinson's film of the same name.
Barrie-based Musical
When J.M. Barrie wrote Peter Pan he was desperate for a new hit play. The tired, and apparently written-out writer, found his inspiration in a real-life mother and her children. The mother was widow Sylvia Llewelyn Davies, and Barry's connection with the children eventually led to him creating his biggest hit.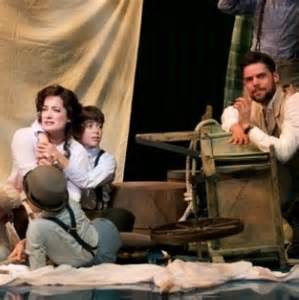 The new musical Finding Neverland uses this true story as it foundation. Previews are set to start in March 2015, after the present tenant, Motown, closes. Although casting for the Broadway production has not yet been announced, the stellar American Repertory Theater cast in Cambridge, Massachusetts, included Tony nominee Jeremy Jordan as J.M. Barrie and Olivier winner Laura Michelle Kelly as Sylvia Llewelyn Davis.
The musical includes music and lyrics by Gary Barlow and Eliot Kennedy and a book by James Graham. This work-for-the-stage is based on the 2004 film written by David Magee. Finding Neverland will have scenic design by Scott Pask, lighting design by Phillip S. Rosenberg, costume design by Suttirat Larlarb and sound design by Jonathan Deans. The ART production also included cast members Carolee Carmello, Michael McGrath and Jeanna de Waal. Tony nominee and Glee star Matthew Morrison had starred as Barrie in an industry-only workshop of the musical that was seen in late March 2014 in New York.
Diner, The Musical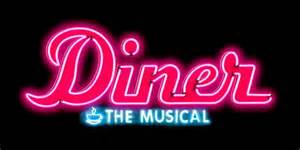 Although the new musical, which is based on the Barry Levinson film that included so many young actors who would become stars, ran into trouble in trying to initially get to Broadway more than a year ago, that did not stop Crow and Levinson from pushing forward with the project. The news is that Diner will be given a production at the Signature Theatre in Washington, D.C. with performances commencing December 9th. The new musical, which is looking to get to The Great White Way, will be directed by the person who brought the musical Nice Work if You Can Get It to Broadway, Kathleen Marshall. The creative team feels as if the Signature is the perfect venue for their new show, as the theatre is known as being an incubator for new shows.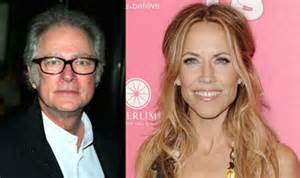 Washington, D.C. is becoming a very strong tryout town. The latest shows to come through include Side Show, the reworking of Gigi, and If/Then. There are three other world premiere's slated for the Signature this year. They include Kid Victory, by John Kander (Chicago) and Greg Pierce, a co-production with New York's Vineyard Theatre; Soon, which has a book, music and lyrics by Nick Blaemire; and Simply Sondheim, a new revue of the music of Stephen Sondheim. This season marks the Signature's 25th anniversary.
More to Come
There's more news upcoming related to Broadway premieres and revivals. If you have questions regarding New York theatre, group tickets and sales, and amazing experiences at discount prices, contact All Tickets Inc., at 1-800-922-0716.