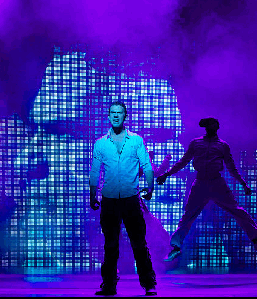 You may have noticed that there are quite a few shows closing in the next month or two on Broadway. Also, if you've been visiting All Tickets' blog, you've also seen that there are some fantastic looking new productions that will be occupying Broadway theatres starting in July.
Recently, we've focused on some long run shows that are thrilling audiences. In this blog we're offering three more shows to put on your consideration list. Each is a big show with extra-special production values and each has something different to offer. All Tickets has great group discounts for all of these Broadway shows.
Ghost The Musical
Based on the Oscar winning film starring Patrick Swayze, Demi Moore and Whoopi Goldberg, Ghost The Musical offers theatregoers a spectacular show with a solid, heartfelt story, amazing illusions, a great score by two top rock writers (Dave Stewart and Glen Ballard) and big time production values. It's a magnificent evening in the theatre and the two leads, Richard Fleeshman (Sam) and Caissie Levy (Molly) will simply win you over. This is a wonderful show and All Tickets has great discount tickets for groups.
The Lion King
Based on the beautifully rendered Disney animation film, The Lion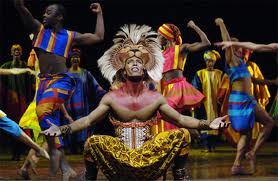 King is a theatrical experience that will transport you to another land. It is mystical, earthy and diverse storytelling that will engage, enthrall and energize you. This show continues its long run. In 1998, The Lion King won six Tonys, including Best Musical, Best Direction and Best Choreography. The score, which was written by Elton John, Tim Rice, Hans Zimmer, Lebo M, Mark Mancina, Jay Rifkin and Julie Taymor, is exceptional and the book is solid in every way. Great for kids and adults!
Spider-Man Turn Off the Dark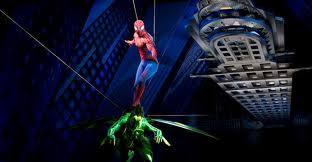 Spider-Man is a spectacle with a story and music. It is big in every way and it will have you hanging off the edge of your seat. The show has legs (eight of them) as it continues its Broadway run after a fairly bumpy road to its opening night. Spider-Man opened a little over a year ago on June 14, 2011. Audiences love this massive show with its breathtaking stunts and huge design elements. All Tickets has great group discounts and fine seats.
Nothing Like a Broadway Show
There is really nothing like a Broadway show to entertain you in a first-class fashion. Tickets are not inexpensive and group discounts provide theatregoers with great value. Contact All Tickets today at 800-922-0716 or online at this link.