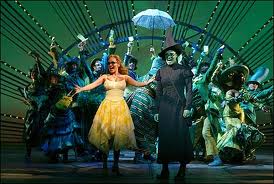 Broadway shows at group discount prices are a great deal. All Tickets Inc. has fantastic discounts on Broadway musicals and plays, and we can also connect you with premium experiences that will enrich your day on Broadway. There's nothing like seeing a Broadway show and connecting with it on another level. Here are some of the things that All Tickets can do for your group to make your Broadway experience extra special.
Talk Backs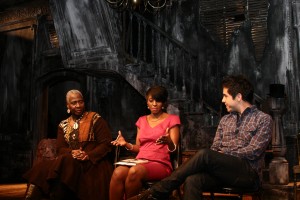 A talk back with cast members of a Broadway show can be highly informative and interesting for any group, including school and drama groups. You'll get to meet some of the cast members of the Broadway musical or play you've just seen and ask them questions about their performance, process, and the run. Talk backs link you directly to the performers and their creative and practical insights. When booking your show with All Tickets Inc. ask us about group talk backs.
Take a Workshop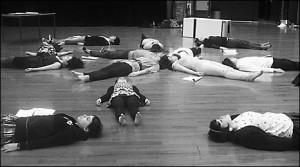 Your group can take a theatre workshop run by a New York theatre professional. This is wonderful for drama groups. All Tickets Inc. can arrange workshops with theatre professionals in acting, directing, design, and many more areas. Learn new techniques, get insights into the skill and craft of theatre, and become engaged in an amazing workshop experience. You may want to book more than one workshop. Perhaps some in your group want to know more about acting, while others are interested in design. We can make sure that each member of your group is accommodated.
Backstage Tours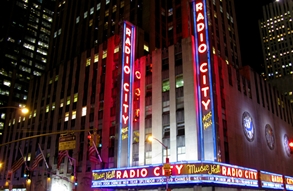 There are various backstage tours available including Wicked: Behind the Emerald Curtain, Behind the Magic: the New Amsterdam Theatre Tour, and Radio City Backstage Tour. Any and all of these experiences will offer your group a new level of understanding about how theatre works and how much work it takes to put on a Broadway show. If you would like us to inquire about a backstage tour for the shows or venues above or for another show or venue not listed here just inquire when booking your tickets. Backstage tours can connect you with the Broadway experience in a unique way.
Make the Most of Broadway
There is nothing like seeing a Broadway show with a group of people who are on-board together for a special experience. Group discounts go a long way to making that show affordable to everyone in the group. Adding a workshop, talkback, tour, or a similar experience can create a whole new level of enjoyment for your group. When you book your group discount tickets with All Tickets Inc. make sure to inquire about these special group experiences. Contact All Tickets Inc. at 1-800-922-0716 to speak with one of our knowledgeable and friendly group sales agents. We offer you New York's total group experience.