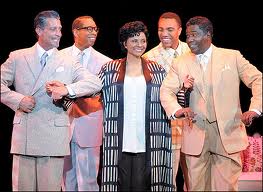 There are still plenty of new Broadway shows opening this season at group discount prices. But new Broadway musicals are also being added for the fall on what seems to be a daily basis. Shows that have a track record, such as "Phantom," "Chicago," "Once," "The Lion King," and others are great to see. But there's nothing like a new, untested show to create anticipation and excitement. Today All Tickets, your Broadway group sales and discount specialist, takes a look at the new musical "Stormy Weather: The Lena Horne Story."
Stormy Weather
Brand new and scheduled for fall 2013, "Stormy Weather: The Lena Horne Story" is the story of the stylish, skilled and passionate actress and singer. The Broadway premiere of the show is exciting news as Leslie Uggams has been pegged to play Lena Horne. The show, which is based on the biography "Lena Horne, Entertainer, " is conceived and written by Sharleen Cooper Cohen. The cast at the Pasadena Playhouse numbered 16. The show includes songs by some of America's greatest songwriters, including Cole Porter, Harold Arlen & Johnny Mercer, Rodgers & Hart.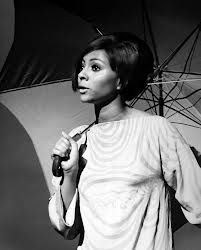 Horne, who was a gifted actress and singer and was famous for her rendition of "Stormy Weather," was a true superstar. She was a groundbreaking African-American film, stage, cabaret, and recording star and a talented concert singer. Horne was also a well known civil rights activist. Horne died at the age of 92 in 2010. In 1981, she won a Special Tony Award for her concert "Lena Horne: The Lady and Her Music."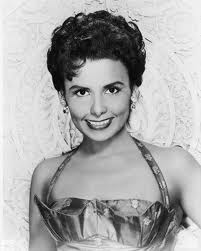 "Stormy Weather: The Lena Horne Story" will be codirected by Sheldon Epps and Michael Bush and choreographed by Randy Skinner. Uggams starred in a 2009 version of the show at the Pasadena Playhouse and also in a 2007 production at the Prince Music Theatre in Philadelphia. Bush directed both productions and Epps was involved as the Artistic Director at Pasadena. Skinner, who choreographer "42nd Street" and "State Fair" was in charge of creating the dances for both versions of "Stormy Weather."
Tony Winner Uggams
Uggams won a Tony for "Hallelujah, Baby!" in 1968. Her appearance in "Hallelujah, Baby!" is ironic when you consider that she will play Horne on Broadway. Horne was first offered the role of Georgina in "Hallelujah, Baby!" and turned it down. The relatively unknown Uggams was cast and the part made her a star. Another unusual aspect of Uggams's big break is that she actually tied actress Patricia Routledge ("Darling of the Day") for the Tony Award for Best Actress in a musical.
Other New Shows
"Stormy Weather: The Lena Horne Story" joins new musicals "Houdini" starring Hugh Jackman and "Cotton Club Parade" in the new 2013-2014 Broadway season. Before those exciting shows appear Broadway will welcome "Cinderella," "Matilda The Musical," and "Motown The Musical." For more information call 1-800-922-0716.