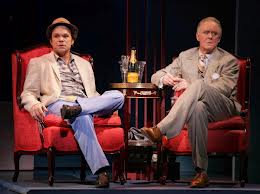 The new musical "Big Fish" arrives on Broadway fall 2013. All Tickets, your Broadway group sales and discount ticket leader, offers "Big Fish" information and insights into this musical that's based on the novel of the same name about a father-son relationship and the power of mythic storytelling.
Primary Creatives
The musical "Big Fish" has been in development for years. The novel by Daniel Wallace came out in 1998, which was then followed by the Tim Burton film in 2003. The creatives who developed this Broadway musical are "Big Fish" screenwriter John August who wrote the book and composer/lyricist Andrew Lippa (Tony nominee for "The Addams Family"). On board to direct and choreograph is Susan Stroman (4 Tonys for choreography for "Crazy for You," "Contact," "Show Boat," "The Producers" and Tony for direction for "The Producers.")
It is an all-star team for sure and come this fall Broadway group sales should be hot for "Big Fish." The new musical will first have a tryout in Chicago before coming to Broadway.
Cast is Set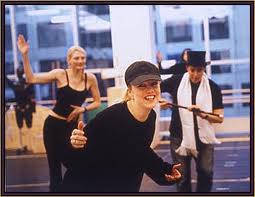 Recently it was announced that "Big Fish" had secured its leads, including two-time Tony Award winner Norbert Leo Butz. Butz will play Edward Bloom, the father. Will Bloom, the son, will be played by Bobby Steggert and Sandra Bloom, wife and mother, will be portrayed by Kate Baldwin. Steggert and Baldwin played son and mom before when they appeared in the musical "Giant" at the Public Theater in fall 2012. There are 27 total in the cast of "Big Fish."
The Story
The story in "Big Fish" offers great opportunity for designers and the director to create a magnificent production. The father is a unique and charismatic individual who is able to spin magnificent and fantastic tales of mythical proportions about his personal adventures. Yes, fish stories of sorts. This frustrates his son, who wants to finally know who his father really is. The son focuses his energies on doing so.
Latest 2013 Broadway Entry
"Big Fish" is the latest Broadway musical entry for the 2013 theatre season. Other musicals for next season include "Houdini" with Hugh Jackman and "Cotton Club Parade." Group discounts will be available through All Tickets and our Broadway group sales agents. "Big Fish" looks to be a big show. Contact All Tickets Inc. at 1-800-922-0716.