Group sales are on for male stars on Broadway. Tom Hanks, Nathan Lane and Alec Baldwin all open this season. Broadway group discounts are available to see these and more stars. There's a lot of buzz about these shows. Here's what's coming up and fast!
Hanks in Lucky Guy
Tom Hanks is set to make his Broadway debut in Nora Ephron's "Lucky Guy." Hanks is said to be looking forward to the challenge of playing journalist Mike McClary in the play. McClary was a New York Daily News reporter who covered the crime scene in the city and received the Pulitzer Prize for his pieces on police corruption.
Hanks first read Nora Ephron's screenplay about McClary a few years ago but was turned off by it as he found the main character to be unlikeable. After Ephron wrote the play and altered the character, the actor found him to be much interesting and wanted to take on the role. He's in rehearsal now with renowned stage director George C. Wolfe at the helm.
Broadway Perennials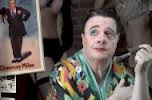 Some stars who are often associated with Broadway, including Nathan Lane and Alec Baldwin, are back on the Great White Way. Get group discount tickets to see Nathan Lane in "The Nance," which begins previews March 21. Alec Baldwin is once again on Broadway and this time he shares the stage with newcomer and mega film star Shia Labeouf. They preview in "Orphans" starting March 19. Also, David Hyde Pierce, who many know from the TV sitcom "Frasier," will star in Christopher Durang's new comedy "Vanya, Sonia, Masha and Spike." The play, which is a takeoff on playwright Anton Chekhov's work, had a successful Off-Broadway run a few months ago. The show previews in early March.
Great Seats, Great Stars, Great Shows
These are some of the hot shows with premium male stars lighting the way. With Hanks and Labeouf making their Broadway debuts and Nathan Lane, Alec Baldwin and David Hyde Pierce returning, it's going to be an exciting Spring 2013. By the way, there are many female stars also coming to Broadway.