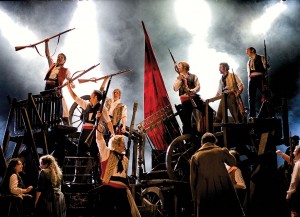 Broadway group tickets for Les Misérables are expected to be strong as the former Tony winning musical arrives on Broadway in 2014. Audiences love Les Misérables for many reasons. One has to do with the music, which is phenomenal. Dynamic, operatic and at the same time hummable, the music includes everything from dramatic arias to comic patter songs. The lyrics are poetic, at times, and at other times, they are hilarious.
Romantic Story Hits Home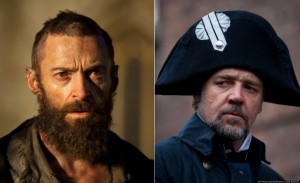 The story of Les Misérables comes from Victor Hugo's romantic novel of the same name. It is the story of Jean Valjean, a man who spent time in prison for stealing bread for his hungry family, and his former jailer, persecutor, and pursuer Javert. Woven within this tale are stories of love, abuse, freedom and much more.
The story is extremely human and despite the fact that it plays out across a big canvass we care deeply for and about the individuals in the musical. Deep feelings of love, conscience, and longing also play throughout this popular musical.
Freedom of the Spirit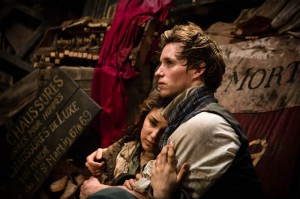 One thing from Les Misérables that certainly connects with just about everyone is its celebration of the freedom of the spirit. That celebration is linked intimately to our nation and its laws, which uphold the foundation of our beliefs in the rights, freedom and liberty of all people.
We understand that freedom on every level takes sacrifice, and we see that sacrifice unfold on stage before us as the students revolt. We see Jean Valjean struggle to maintain his freedom. We see people lose their dignity, rights, and freedom in a society that can be cruel and unforgiving. And, yet, in the end we embrace our belief in that freedom.
A Truly Moving Musical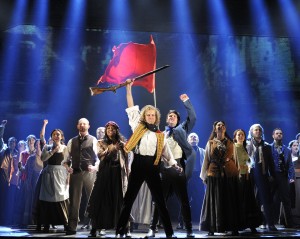 Les Misérables is a great Broadway group ticket for one primary reason. That is the musical moves us on many emotional levels. It is uplifting and at the same time extremely sorrowful. It offers us hope while it also fills us with a sense of loss. Perhaps the major thing that Les Misérables does is it makes us feel that despite all of the pain and disappointment in life, and these lives are both base and mythic, that there is something positive in our existence and struggle. There is something to this life well worth celebrating.
Contact All Tickets Inc. at 800-922-0716 for information on group tickets for Les Misérables on Broadway. We have fantastic prices, great deals, and can also arrange everything from group dinners to accommodations and any NY experience your group would like to enjoy, including tours, museum visits and historic sites.