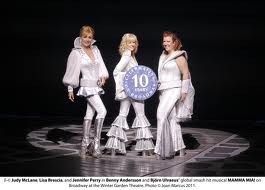 Broadway offers theatre groups of all kinds, student, tour, organization and more, a first-class experience at a discount. Broadway shows are so diverse and the entertainment experience is so unique that no matter what your interest you can find something fantastic to see that your entire group will enjoy. Here are some of the shows that are currently running on Broadway.
Group Tickets Long Runs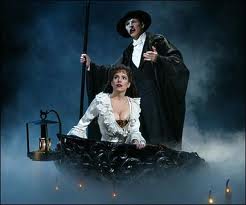 There are various long run Broadway musicals that are well worth seeing and that are offering fantastic group discounts. The Phantom of the Opera continues to set records and is still a big audience pleaser. Andre Lloyd Webber's masterpiece offers audience's a mesmerizing story, dynamic music and big effects. Winner of seven Tonys, Phantom has been running since 1988.
Mamma Mia!, the musical featuring a score by ABBA, tells the story of a young girl who is about to be married and her search to find her father. Her mother, who lives on a Greek island, had three lovers when she conceived her daughter and that daughter has invited each of the men to the wedding. Throw in some of the mom's colorful girlfriends from long ago, and you've got a romantic comedy with a rocking score. Mamma Mia! is a wonderful Broadway musical.
Other long run musicals that continue to appeal to Broadway groups include The Lion King, Chicago, and Jersey Boys. Of course, there are other musicals that are in their long run mode, but are fairly recent to Broadway when compared to shows like Phantom.
Winners Still Running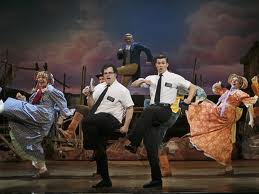 For many groups, Broadway discounts for The Book of Mormon is the way to go. The Book of Mormon is an irreverent musical that looks at two Mormon missionaries. The show may shock you as its humor is edgy and often over-the-line. It's a musical sendup of zealots and those who are consumed with ensuring they spread the true message. The Book of Mormon has played over 1,000 performances.
Once, the musical about a male and female musician who are tossed together for a brief interlude, making music and falling in love, opened in February, 2012. It won eight Tonys and continues to be a favorite of audiences that love romance.
New Shows, New Season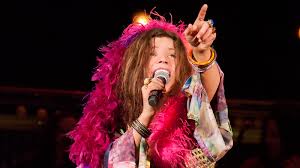 There are many other musicals in long runs that have stood the test of time. There are new musicals that will open this season and they range from juke box shows to major adaptations of hit movies. Upcoming this fall, A Night with Janis Joplin, which played to rave reviews across the country, comes to Broadway. Mary Bridget Davies captures Joplin deftly as a singer, person, and character.
Rocky The Musical comes to Broadway in early 2014. The show, which was a big hit in Germany where it made its world premiere, includes hit songs from the movie, a lot of new songs, and a production that fills the stage with emotion, humor, and a thrilling fight finale.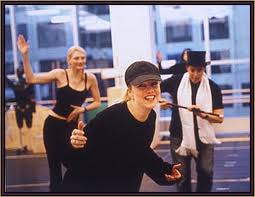 The New Andrew Lippa musical Big Fish, which previews in early September, stars Norbert Leo Butz (Edward Bloom), Bobby Steggert (Will Bloom), and Kate Baldwin (Sandra Bloom). This much anticipated new musical offers an intimate look at a father and son relationship and the son's struggle to understand his father penchant for telling tall tales and living in a world of fantasy.
Plenty More Shows to See
There are Broadway group discounts available through All Tickets Inc. for all current and upcoming shows. There are many more long run musicals, upcoming new shows, and plays for your group to see. Contact All Tickets Inc. at 800-922-0716 for information on great group discounts.