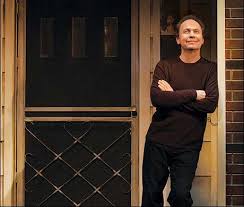 One of the biggest stars around, Billy Crystal, opens tonight on Broadway in his Tony winning show 700 Sundays. The one-man performance is a labor of love for Crystal, who recounts the events and people that shaped him. The title comes directly from an event that had a huge impact on the comedian/actor- the death of his father. Crystal's father worked two or three jobs at a time to keep the family going and died when Crystal was 15. That meant that Crystal has just 700 Sundays to spend with his dad.
700 Sundays: the Journey
One of the wonderful things that theatre can do is take us on a journey, and 700 Sundays takes us on one that is simple, magical, and human. In the show, Crystal recounts his life from boyhood to being an adult and the influences of being in a world of jazz on the island of Manhattan, the Bronx Bombers, and comedy schtick.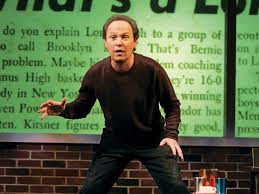 700 Sundays, which is directed by Des McAnuff (Jersey Boys), originally opened in 2004 at the Broadhurst Theatre and ran for 163 performances. The show won the 2005 Tony Award for Special Theatrical Experience. Crystal wrote the show, which features additional material by Alan Zweibel. 700 Sundays includes scenic design by David F. Weiner, lighting design by David Lee Cuthbert, projection design by Michael Clark and sound design by Steve Canyon Kennedy.
700 Sundays is scheduled to run through January 5, 2014. Get group tickets to 700 Sundays by clicking here or call 1-800-922-0716. To read about more stars appearing on Broadway this season follow this link.
Newsies National Tour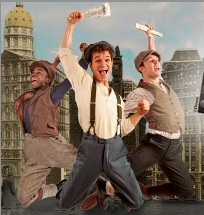 The Broadway hit Newsies, which was nominated for 8 Tonys and won 2 in 2012, is still running strong on Broadway. (Get tickets to Newsies here or call 1-800-922-0716) Newsies is now going national, previewing in Schenectady, New York, and then opening in Philadelphia. The tour is set for October 14, 2014 and will travel to 25 cities, including Houston, Orlando and San Antonio.
Newsies tells the story of a newsboy strike against the most powerful American publishers of his time, including Joseph Pulitzer and William Randolph Hearst. Based on an actual event, Newsies is about worker's rights and the power of the individual to raise a group up and inspire.
The musical, which is based on the 1992 film of the same name, includes the film's original music, as well as additional songs by composer Alan Menken and lyricist Jack Feldman. Four-time Tony winner Harvey Fierstein wrote the book.
Get Group Tickets Now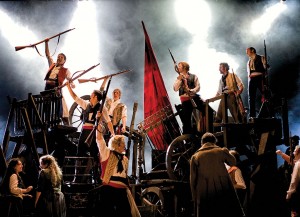 This is a great time to order group tickets for upcoming Broadway shows such as Les Misérables, Rocky the Musical, and Hedwig and the Angry Inch, and currently running shows, including A Night, with Janis Joplin with Mary Bridget Davies and Macbeth, with Ethan Hawke. If you have not seen the spectacle of Spider Man, experienced the vivacity of Motown, or enjoyed the uplifting message of Kinky Boots, now is the time to get your seats to those great Broadway musicals!