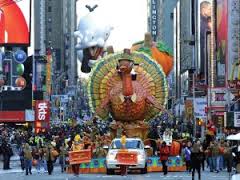 Happy Thanksgiving from EVERYONE at All Tickets Inc. The Thanksgiving Day Parade on CBS and the Macy's Thanksgiving Day Parade on NBC, which is in its 87th year, will both feature a boatload of entertainment, including performances by some of Broadway's most popular musicals. Both parades focus on the Macy's event.
Cinderella
The Broadway cast of Cinderella, including the amazing Laura Osnes, will be one-hand for the CBS festivities They appeared last year in the Macy's Thanksgiving Day Parade and were a huge hit (as the are on Broadway). Cast member Rebecca Luker will join Osnes, as they perform one of the show's most popular numbers, "Impossible/It's Possible"
A Night with Janis Joplin and First Date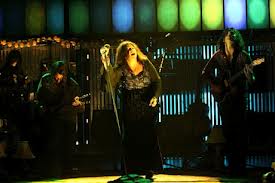 Also on CBS, Mary Bridget Davies brings A Night with Janis Joplin to the Macy's Thanksgiving Day Parade. Davies, who does an incredible job in her portrayal of Joplin, will be featured. Davies' performance has won acclaim across the country and in New York. Davies offers the Joplin classic, written by Gordon Lightfoot, "Me & Bobby McGee."
Finally, CBS will also offer the upbeat, smart, and savvy musical comedy about dating, First Date, will also be on-hand this year. Starring Zachary Levi and Krysta Rodriguez, First Date offers insights into the trials and tribulations of dating in the 21st century. Joined by cast members Kristoffer Cusick, Kate Loprest, Vicki Noon and Bryce Ryness, the group will perform "The One" and "Something That Will Last."
Macy's Parade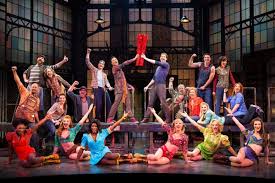 Not to be outdone (ever), the Macy's Thanksgiving Day Parade on NBC will feature songs from some of the biggest musicals on Broadway, including Tony-winners Kinky Boots and Matilda The Musical. Also, viewers will enjoy some of the magic of Pippin and the combustible music of the always hip, Motown The Musical. There is a whole lot of Broadway on television this Thanksgiving. If you want to catch it all, it may take some coordination between CBS and NBC. Get that DVR set up now!
Have a Wonderful Day!
The Thanksgiving Day parades are a great way to kick off the festivities of one of America's most treasured holidays. Belly up to the TV, watch the parades, and enjoy the aroma of that fantastic turkey and all the trimmings being prepared. It's a great day to simply enjoy family, friends, and simple traditions.