The musical "Wicked" set a new box office record. "Wicked," which All Tickets has great group rates for, opened on Broadway in 2003. A favorite of student groups and others, the musical managed to gross close to $3 million during the holiday break. The total for receipts was $2,947,172.
Former Record
That broke the record set by "Spider-Man: Turn Off the Dark" last holiday season. How much did "Wicked" break the record by? It was a mere $5,382 over the course of nine performances. That breaks down to $598 per performance, which is less than two premium seats, which go for $300 a pop. The average ticket price for a seat to "Wicked" is $181. That's more than $100 over the student group discount rate and other discounts for groups.
Extremely Popular Show
"Wicked" is in the Gershwin Theatre, which seats 100 fewer patrons than the Foxwoods Theatre where "Spider-Man" plays. "Wicked," which has offered more than 3,700 performances on Broadway, has been seen around the globe by more than 36 million people. The musical, which is by Stephen Schwartz and Winnie Holzman, tells the story of how those two witches, the good and wicked, grew to become the forces they were in Oz.
Boffo Broadway Week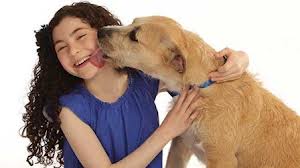 It was a fantastic box office week for Broadway. Other shows that grossed more than $2 million included "The Lion King," "The Book of Mormon," "Annie" and "Spider-Man." There were 13 Broadway shows sold more than $1 million in tickets. Those included "Jersey Boys," "Glengarry Glen Ross," "Elf," "Evita," "Chicago," "Bring It On: The Musical," "A Christmas Story," "Mama Mia," "Mary Poppins," "Newsies," "Once," "The Phantom of the Opera" and "War Horse."
Broadway for Less
Student groups and others can see Broadway musicals and plays for less through All Tickets Inc. Often group rates are available for 10-plus and savings can be substantial. Plus, if your group books another event, a restaurant or a visit to an attraction, you'll save even more. All Tickets will help you set a record for group discount savings.